Intel started the trend of integrating a GPU along with the CPU in the processor package with Clarkdale / Arrandale. The GPU moved to the die itself in Sandy Bridge. Despite having much more powerful GPUs at its disposal (from the ATI acquisition), AMD was a little late in getting to the CPU - GPU party. Their first full endeavour, the Llano APU (we're skipping Brazos / Zacate / Ontario as it was more of a netbook/nettop part), released towards the end of Q2 2011. The mobile version of the next generation APUs, Trinity, was launched in May 2012.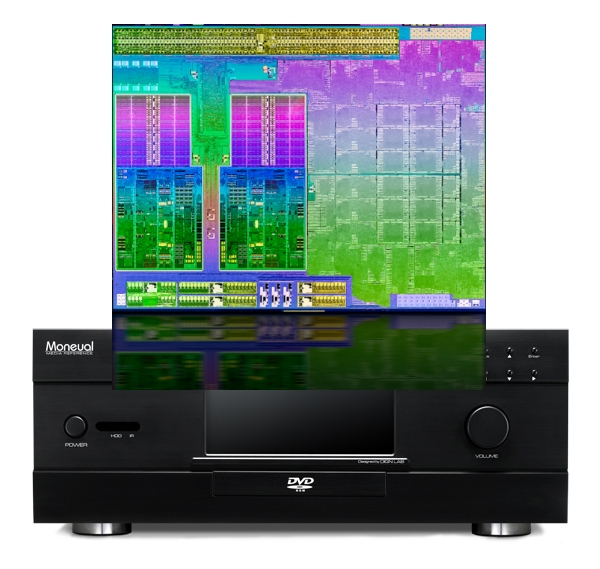 The desktop version of Trinity will be rolling out shortly. We have a gaming centric piece with general observations here. This piece will deal with the HTPC aspects. Llano, while being pretty decent for HTPC use, didn't excite us enough to recommend it wholeheartedly. Intel's Ivy Bridge, on the other hand, surprised us with its HTPC capabilities. In the rest of this review, we will see whether Trinity manages to pull things back for AMD on the HTPC front.
Some of the issues that we had with Llano included differences in video post processing for Blu-ray and local videos, issues with the Enforce Smooth Video Playback (ESVP) feature and driver problems related to chroma upsampling. Our first step after setting up the Trinity HTPC testbed was to check up on these issues. At the very outset, we are happy to note that advancements in software infrastructure, driver quality and to some extent, the hardware itself, have resolved most of the issues.
We see that the Trinity GPU is much better than Intel's HD4000 from a gaming viewpoint. Does this translate to a better performance when it comes to HTPC duties? As we will find out in the course of this piece, the answer isn't a resounding yes, but AMD does happen to get some things right where Intel missed the boat.
In this review, we present our experience with Trinity as a HTPC platform using an AMD A10-5800K (with AMD Radeon HD 7660D). In the first section, we tabulate our testbed setup and detail the tweaks made in the course of our testing. A description of our software setup and configuration is also provided. Following this, we have the results from the HQV 2.0 benchmark and some notes about the driver fixes that have made us happy. A small section devoted to the custom refresh rates is followed by some decoding and rendering benchmarks. No HTPC solution is completely tested without looking at the network streaming capabilities (Adobe Flash and Microsoft Silverlight performance). In the final section, we cover miscellaneous aspects such as power consumption and then proceed to the final verdict.