Arctic announced the availability of their MC001-XBMC passive HTPC today. Based on the Intel Atom D525 and the AMD Mobility Radeon HD 5430, the unit comes with OpenELEC pre-installed. The hardware platform supports HD audio bitstreaming and TV tuner / PVR capabilities.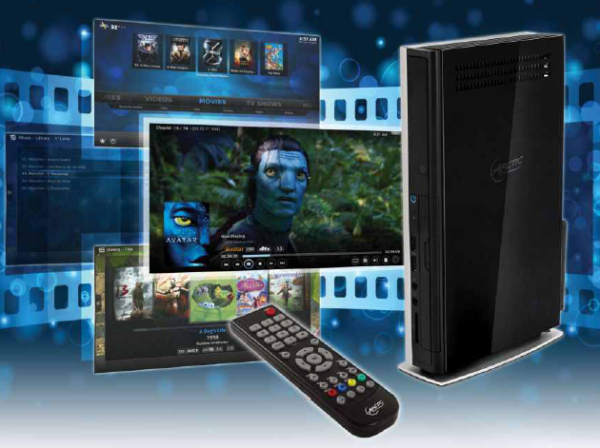 The specifications of the unit are provided below: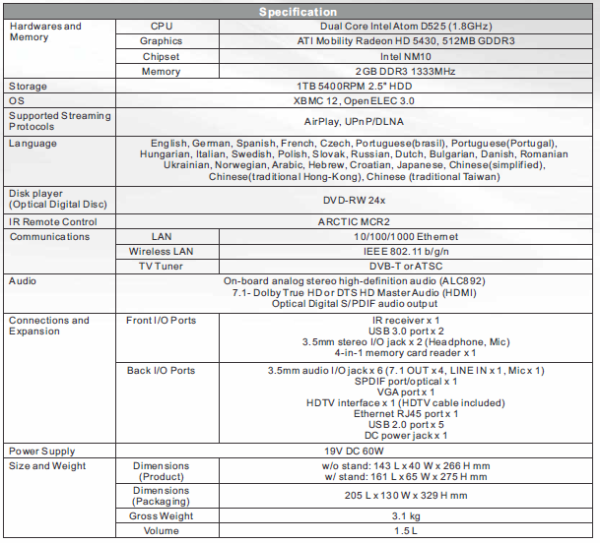 One of the interesting aspects of the unit is the availability of a 1 TB HDD in the system for media storage and a DVB-T / ATSC TV tuner for PVR purposes. It is a bit unfortunate that OpenELEC doesn't officially seem to have ATSC tuner support for PVR purposes or HD audio bitstreaming enabled yet in the shipping version. Hopefully, a future OpenELEC update should resolve it (though one can use experimental builds / PVR version to get those features). That said, Arctic does have some interesting apps and features such as the Arctic Audio Relay which allows the unit to be used as a centralized jukebox when coupled with some accessories. The rest of the features such as a memory card reader, in-built Wi-Fi etc. are par for the course.
The MC001-XBMC is shipping now for 199 Euros / USD 229. Hit the source link for more information.
Source: Arctic