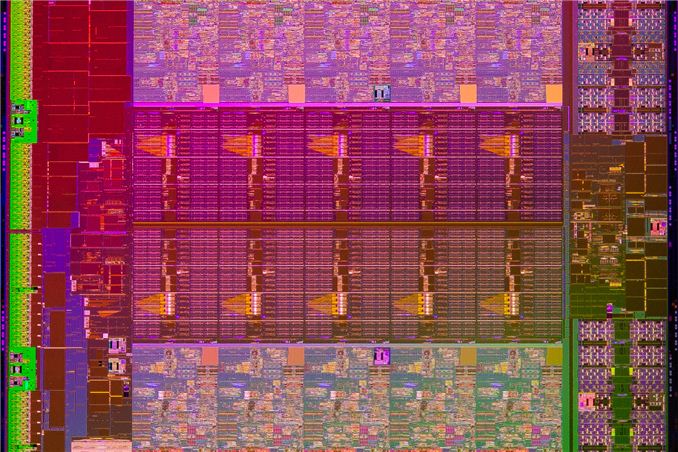 The core architecture inside the latest Xeon is typically a step behind what you find inside the latest desktop and notebook chips. A longer and more thorough validation is one reason, but there is more. The high-end model of the Xeon E5-2600 V2 or "Ivy Bridge EP" is, aside from the core architecture, completely different from the Ivy-bridge "i7 \-3xxx" that was launched in the spring of last year. With up to twelve cores, two integrated memory controllers, no GPU and 30MB L3 cache, it is the big brother of the recently reviewed Ivy-bridge E (Core i7-4960X). Intel has three die flavors of the Ivy-bridge EP: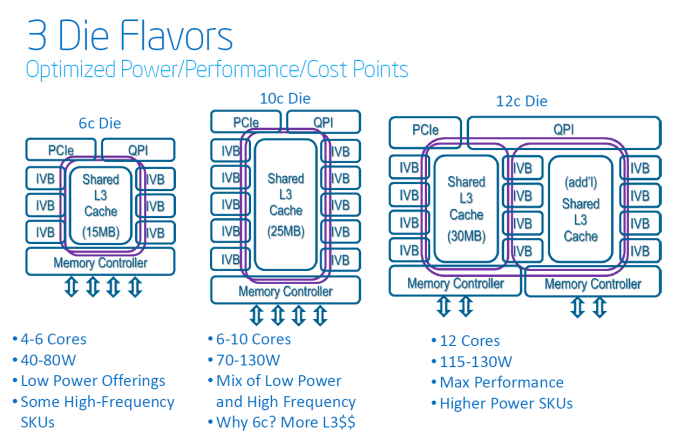 The first one is the one with the lowest core count (4/6 cores), which is found in SKUs targeted at the workstation and enthusiast market (high frequencies) or low power SKUs; this is the core being used in the enthusiast Ivy Bridge-E processors. The second one is targeted at the typical server environment with higher core counts (6 to 10 cores) and a larger L3 cache (25MB). The third and last one is the high performance HPC and server die, with 12 cores, two memory controllers for lower memory latency, and 30MB of L3 cache.
The cool thing about the newest Xeon E5 processors is that they run on the same Romley EP platform as LGA-2011 chips. This should save the OEMs a lot of time and money, and hopefully these savings will trickled down to the customers. Let's see how Intel's latest server update performs, and if it manages to impress more than the enthusiast Ivy Bridge-E.