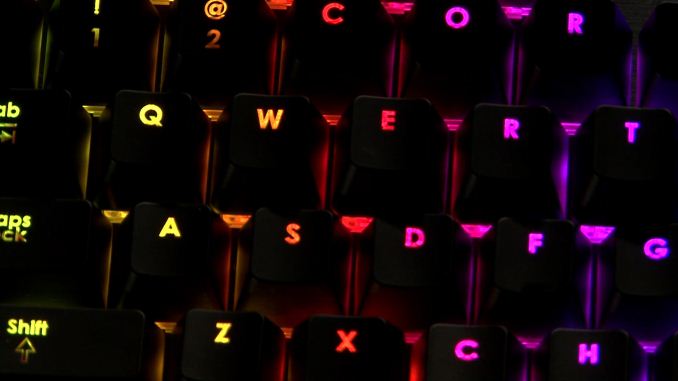 In a small CES preview, Corsair have emailed us about one of their internal design projects they will be showcasing this year at the Consumer Electronics Show in Las Vegas. Corsair is calling this the MX RGB Project: 100% mechanical key switches with per-key color backlighting, giving the user full control of 16.8 million color resolution.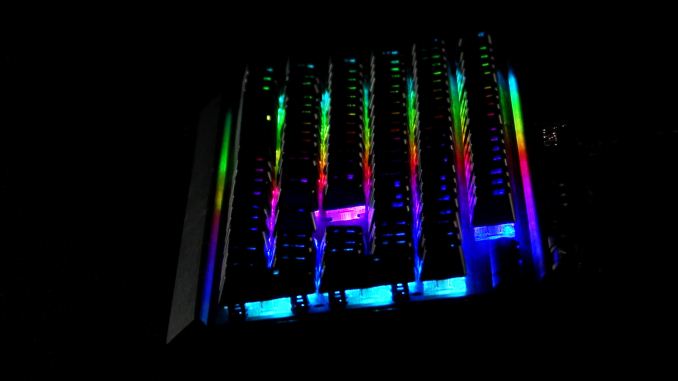 This is a collaboration between Corsair and Cherry Corp., a technical showcase based on a Vengeance K70 keyboard and new Cherry MX RGB switches. The aim is to get a similar product on the shelves in the second half of 2014 in the fast Cherry MX Red, the light tactile Cherry MX Brown, or tactile and audible Cherry MX Blue.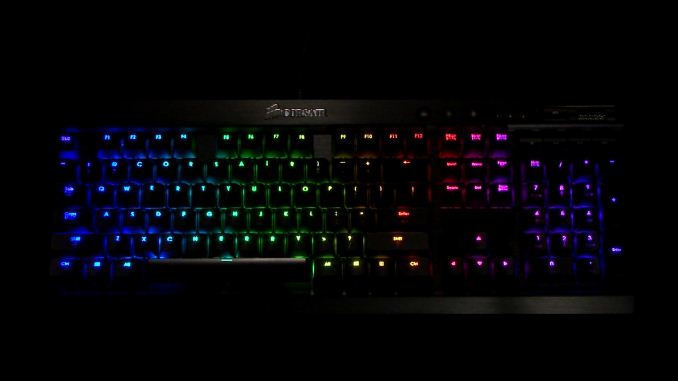 Corsair wants feedback on ideas like this: I for one could see it useful for lighting up different keys that have different functions in different games. If it can detect when I am playing Battlefield 4 vs. Borderlands 2 or Grand Theft Auto, then I cannot wait to see it in the flesh. Expect it to be available sometime after Computex, when I am sure we will see a near-final version.