Introduction and Packaging
A few years ago, we witnessed the return of mechanical keyboards and ever since then companies have been fighting a marketing war about whose keyboard is better. The truth however is that mechanical keyboards, even in their least expensive implementations, remain fairly expensive and such an investment doesn't always makes sense to users. For you that appreciate a good keyboard but do not care about whether it has mechanical key switches or not, Corsair's Raptor K40 is an advanced gaming keyboard that uses rubber dome switches.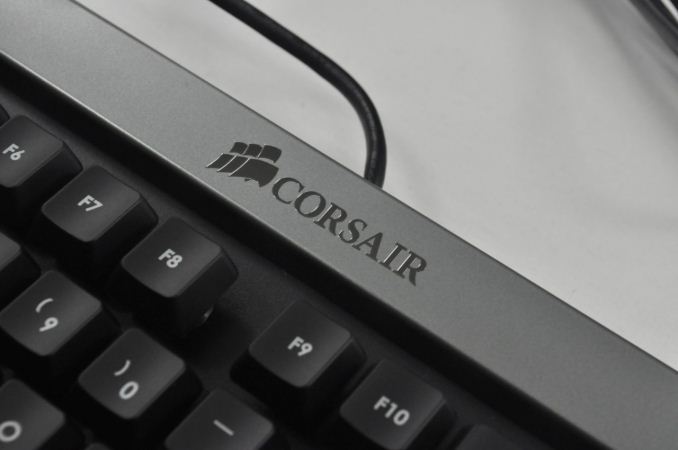 The Corsair Raptor K40 is marketed as a fully featured gaming keyboard, with functionality specifically targeting advanced users and gamers. Corsair has the following list of features posted in their website:
Rubber dome keys
RGB 16.8 million color backlighting with three levels of illumination
Six dedicated macro keys
36KB of onboard memory
Seven easy-access multimedia keys
Windows Lock key for uninterrupted game play
While "rubber dome keys" hardly qualifies as a feature, but the rest of the bullet points are actually good for an advanced keyboard. Regarding the rubber domes, Corsair's Raptor line is the less expensive version of their mechanical Vengeance keyboards, and subjectively there are users that prefer rubber dome keys to mechanical keys — particularly for gaming purposes.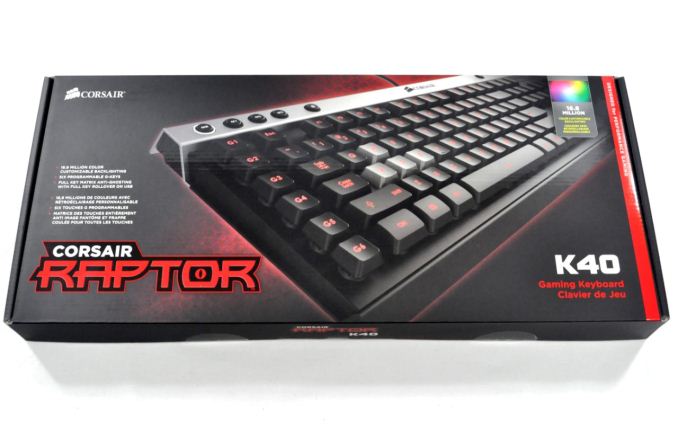 Corsair supplies the Raptor K40 in a well-designed cardboard box, which also provides adequate protection during shipping. The main marketing theme is the backlighting of the keyboard, and rightfully so. There are plenty of keyboards with backlighting — with either mechanical key switches or rubber domes — but very few RGB backlit keyboards. It can be a very eyecatching feature, though after the initial "wow" factor, most users will likely settle for something functional rather than strobing lights. Let's have a closer look at the K40 and see how it fares.