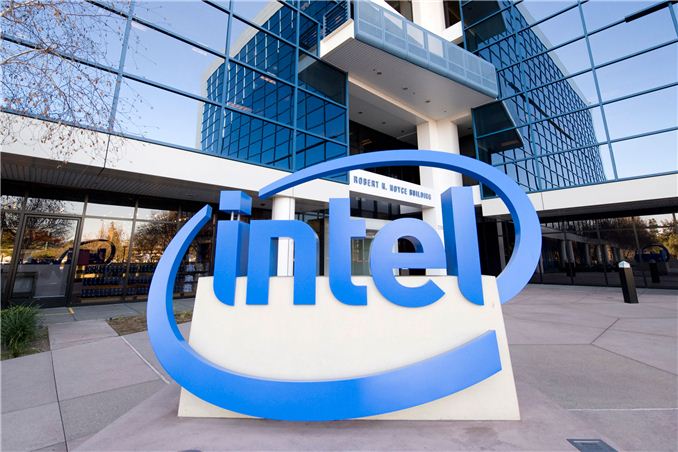 The next twelve months are set to be exciting times for the desktop space for Intel. While the current fifth generation mobile processors are coming to market, and the sixth generation being talked about in hushed tones, Intel demonstrated a PC that was listed as having a Broadwell desktop part (Broadwell-DT). The interesting culmination of factors surrounding this part is that it was listed as being socketed, unlocked and containing Iris Pro internal graphics.
The key elements here include the CPU being socketed (replaceable), unlocked (overclockable) and having Iris Pro, or Intel's extended eDRAM segmentation usually under the Crystal Well name but with the much improved Generation 8 graphics architecture. While we have heard that an unlocked Iris Pro has been coming to desktop since March last year, very few details were given at the time, and the news today at least puts a TDP on such a part: 65W. Normally the high end SKUs from Intel are 77W to 85W, suggesting that this component may not in actual fact be an i7, or it could be an Iris Pro part but using one of the low power monikers such as 'S'.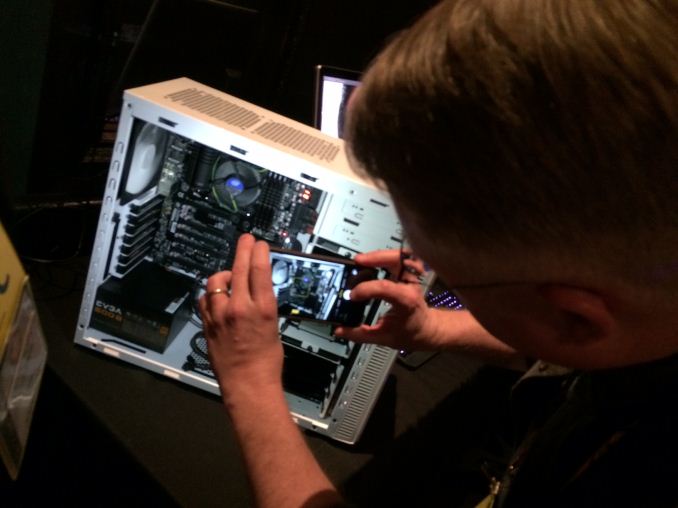 Image from Intel
The news also puts on a more firm date, so rather than '2015' we get 'mid-2015', which puts it within the May to September timeframe. There are two important events occurring between those dates - Computex in June and the Intel Developer Forum in August, suggesting that Intel may aim for one of these events to have a formal launch.
Despite the launch of 14nm on the desktop, there has been recent talk of Intel's next architecture, Skylake, also occurring within the year. This puts Intel in an interesting dynamic of releasing two different platforms for desktop within the same year. One could speculate and suggest that these will synergistically work in tandem, with Skylake-DT taking a segment and Broadwell-DT taking another segment. Where mobile fits into all this as well is difficult to tell, especially given the launch of Broadwell-U and Core-M within the past few months.
As much as we would like more information, it seems that the only thing we can tell is that the motherboard being used looks like an EVGA design due to the right angled power connector. Intel is also stating that the Iris Pro model will be great for all-in-ones (no argument there) which could also feature its RealSense camera, enhancing compute power and interactivity. It would be interesting if a socketed Iris Pro was truly aimed at the AIO market, but then such a SKU would not need to be unlocked. Unlocking for the purposes of overclocking is naturally aimed at the desktop market, although usually for gamers with discrete GPUs rather than Iris Pro.
Naturally we want to get our hands on a sample for review. Ryan is at GDC this week so if he gets a chance to spend a few minutes with the system it would be interesting to hear what they actually represented in the demo as well as more information about the system itself.