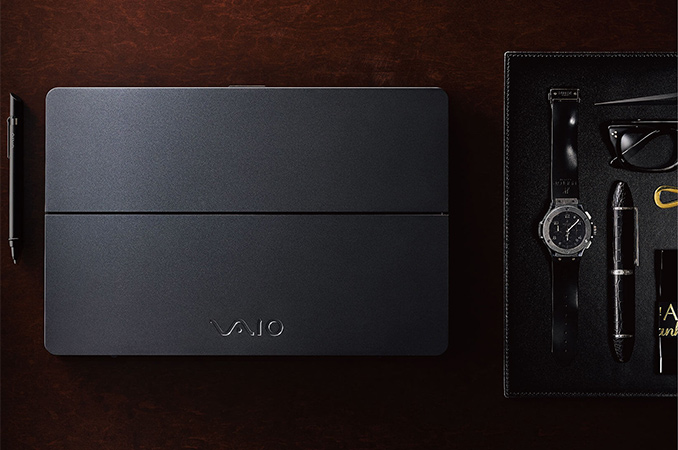 Due to intense competition in the market of personal computers and miniscule margins, Sony decided to spin off its PC division into a separate company called VAIO back in 2014. VAIO, which is now owned by Japan Industrial Partners, a private equity fund, at first focused only on its domestic market, where VAIO PCs are traditionally popular. In an attempt to bolster sales, VAIO started its comeback to the U.S. last October with its VAIO Z Canvas high-end 2-in-1. This spring the company plans to bring its laptops back to America.
VAIO Is Back
For Sony, which spends billions of U.S. dollars on research and development every year, its VAIO PC business was always a way to capitalize on its technologies. The VAIO notebooks were the first to get a webcam, a LED backlight, a Blu-ray disc drive, switchable graphics processors and a number of other inventions that are common and widely used nowadays. Innovating, maintaining premium quality, improving sales and earning money at the same time is not easy, which is why Sony's PC division lost hundreds of millions.
For VAIO, which does not invest anything in fundamental research (i.e., new types of displays, storage technologies, new materials, etc.), PC business is a completely different thing. VAIO needs to design high-end PCs, preserve Sony's heritage, earn profit and grow. The company evaluates technologies developed elsewhere and may decide to adopt them to make its products more competitive. VAIO's staff count is around 240, these people are involved into planning, design, development, manufacturing and sales. The main goal for the company is not to create industry-first products, but to thoughtfully target lucrative niche market segments with high-end offerings.
The first product that VAIO started to sell in the U.S. last year was its VAIO Z Canvas high-end 2-in-1 hybrid PC for creative professionals that starts at $2199 and is clearly not designed for the masses. This spring, the company plans to bring its VAIO S and VAIO Z business notebooks based on Intel's latest Skylake CPUs to the market. The new laptops and convertibles will be available through http://us.VAIO.com/, Microsoft Stores (both online and retail), authorized resellers and select retailers.
VAIO S: The New Classic
The all-black VAIO S is a laptop designed to appeal to anyone looking for a portable and durable system. The notebook is made of molded magnesium alloy and its case is further reinforced by adding ribs to the designated points, which also prevents bending. Magnesium alloys are usually very light as well as rather strong, hence, the laptop should be good for road warriors.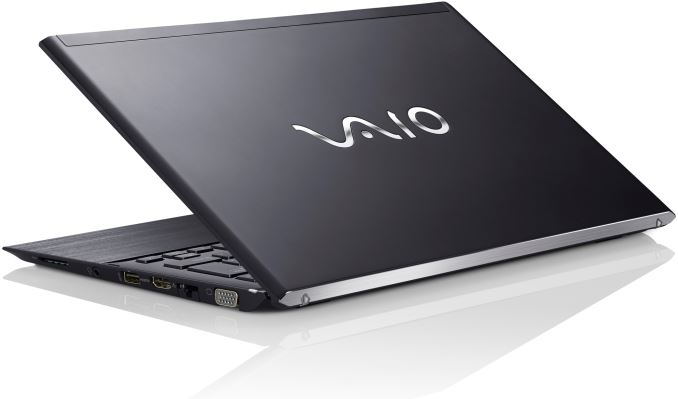 The VAIO S notebooks are based on the dual-core Intel Core i7-6200U/6500U processors with Intel HD Graphics 520 and 15W thermal design power. The laptops are equipped with 8GB of DDR3L-1600 memory (not upgradeable), a 128 GB SATA or a 256 GB PCIe SSD (depending on the model), 802.11b/g/n/ac Wi-Fi, Bluetooth 4.1, Gigabit Ethernet, a 0.92 MP webcam, an SD card reader and so on. Despite being very thin, the VAIO S sports three USB 3.0 ports (including one always-on USB 3.0 for charging), a TRRS connector, an HDMI and a D-Sub output.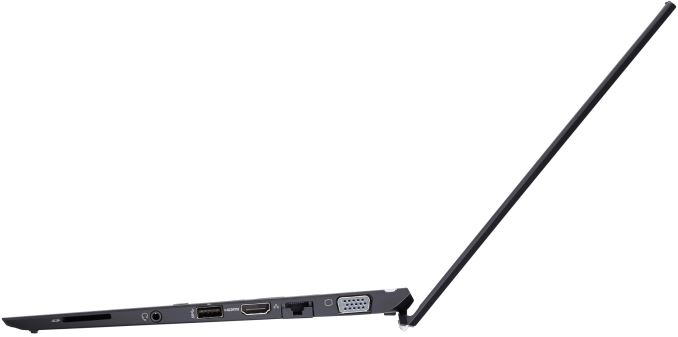 The VAIO S features a 13.3" display with 1920×1080 resolution, it weighs just about a kilogram (2.34 lbs) and is only 13.2 – 18 mm thick. According to VAIO, the model S can work for about nine hours on one charge, depending on the model and usage.

Although the manufacturer positions the VAIO S notebooks for business executives, the PCs clearly lack such essentials as Intel's vPro technology, SSD encryption, sophisticated methods of authentication (e.g., a fingerprint reader) as well as trusted platform module (TPM). Moreover, some models actually run Microsoft Windows 10 Home operating system. Perhaps, VAIO wants to address the higher-end mobile PC market in general with its VAIO S systems because their configurations point to the fact that these are actually stylish consumer laptops without a lot of multimedia functionality.
The VAIO S notebooks will cost $1099 – $1399 when they are available in early March.
VAIO Z Clam and VAIO Z Flip: Performance Meets Style and Long Battery Life
The VAIO Z systems will offer superior performance, feature-set and battery life compared to the VAIO S laptops, but at the cost of higher price and portability. Sony will offer two types of VAIO Z models: the VAIO Z Clamshell and the VAIO Z Flip. Both types are made of aluminum and UD carbon, which are strong and lightweight materials.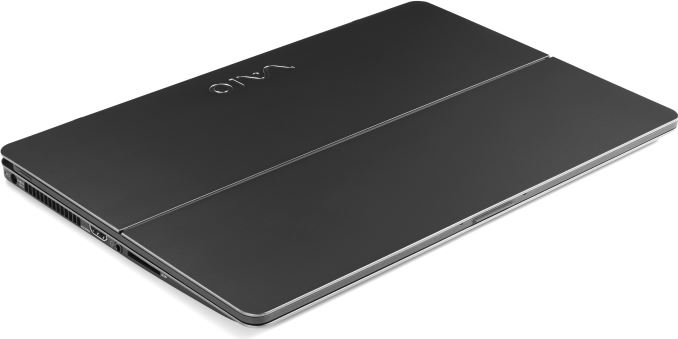 The VAIO Z notebooks are powered by the dual-core Intel Core i7-6267U/6567U processors with Intel Iris Graphics 550 and 28W thermal design power. The laptops feature 8 GB or 16 GB of DDR3L-1866 memory (not upgradeable), a 256 GB or a 512 GB PCIe SSD (depending on the SKU), 802.11b/g/n/ac Wi-Fi, Bluetooth 4.1, Gigabit Ethernet, a 0.92 MP webcam, an SD card reader, a TCG 2.0-compliant trusted platform module and so on and so on. The VAIO Z systems sport two USB 3.0 ports (including one always-on USB 3.0 for charging), a TRRS connector and an HDMI output.
VAIO claims that for the Z-series notebooks it used its new motherboard architecture (the company calls it "Z Engine technology"), which has smaller footprint and leaves more space for batteries and fans. Usage of larger fans generally means less noise, whereas larger battery packs enable longer battery life.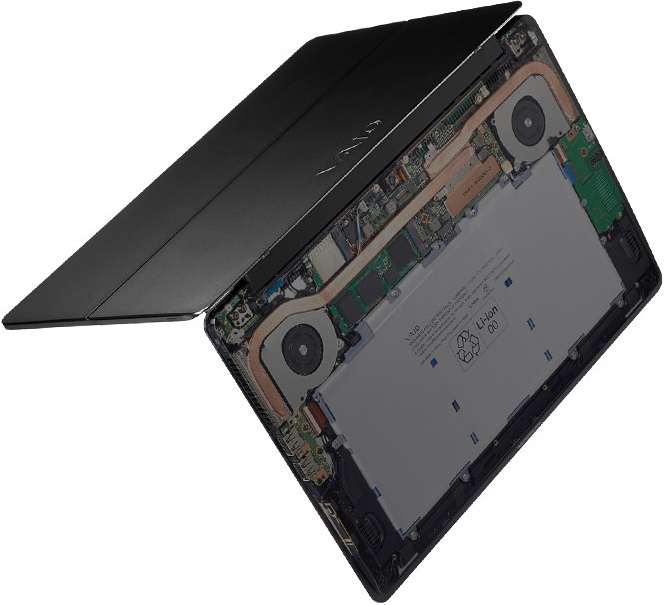 The VAIO Z Clam can be equipped with a 13.3" display with either 1920×1080 or 2560×1440 resolution, its weight is approximately 1.17 kg (2.58 lbs) and it is 16.76 mm thick. Depending on the display panel, the VAIO Z Clam can work for up to 15 hours and 30 minutes (full HD panel) or up to 13 hours and 45 minutes (WQHD panel) on one battery charge. The VAIO Z Claim notebooks will cost $1499 or $1799, depending on SKU.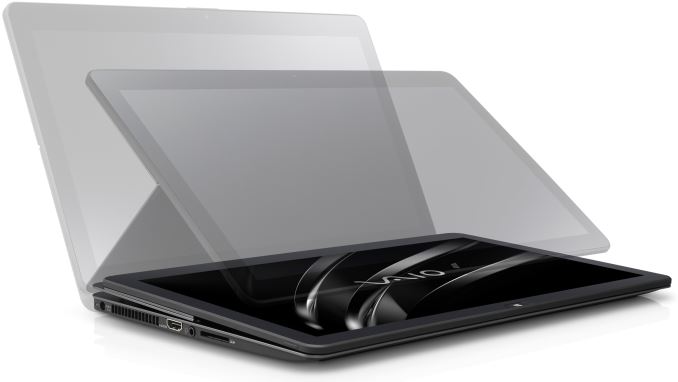 The VAIO Flip model, which can flip the display like Lenovo's Yoga and other convertible notebooks (yet, using a different rotational mechanism), will appeal to those, who need performance of a powerful laptop as well as tablet-like input. The VAIO Z flip has an additional 8 MP camera and CamScanner software, which allow users to capture, store, edit and share documents and images. In addition, the model Z flip comes with a pressure sensitive digitizer stylus, which could be useful not only for business users, but also for creative professionals.
The VAIO Z Flip convertibles are equipped with touch-sensitive display panels featuring 2560×1440 resolution, they weigh 1.34 kg (2.96 lbs) and are 16.76 mm thick. The VAIO flip Z will be priced at $1799 – $2399 depending on the SKU and will be available later this year.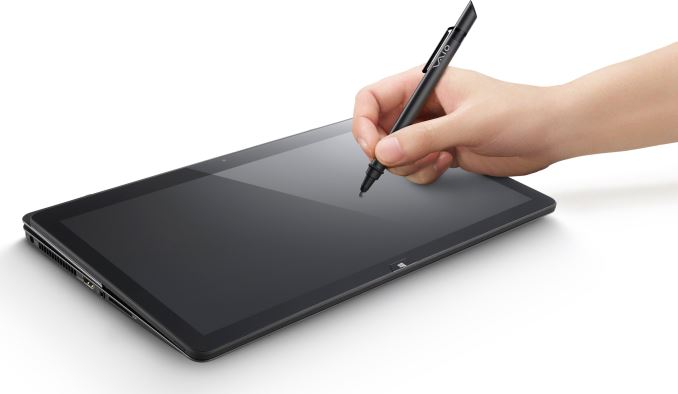 Just like the VAIO S, the VAIO Z lacks numerous business- and security-oriented features, including the vPro technology, storage encryption, fingerprint reader and so on. While it is clear that VAIO has no plans to target government or corporate sectors with its laptops and it does not have to be compliant with certain requirements, certain technologies will be missed.
Welcome Back
While the VAIO Z Canvas is an extremely interesting product, it is designed for a niche market and it is very expensive. It is impossible to sell a lot of such parts. Hence, it was a matter of time before VAIO decides to bring its other PCs to the U.S. market.
One of the keys to success in the PC market is a product lineup that can appeal to the masses, but which does not confuse customers with a huge amount of models. Responsible approach to expansion of the VAIO product lineup is a good thing to note about the new company. With the addition of the S- and Z-series notebooks to its U.S. product family, VAIO will cover a number of important high-end PC segments. However, it will have to face Apple, Lenovo and other suppliers of high-end PCs, the companies, which made Sony to drop its PC business.
Without any doubts, VAIO has no intentions to offer mainstream models right now and its main goal now is probably to offer good quality and excellent user experience, but not lower prices. What remains to be seen is what advantages VAIO products offer at their price-points and whether the latter are justified. It has been a while since we reviewed a VAIO laptop here at AnandTech and it will be extremely interesting to try a new VAIO that is no longer a Sony VAIO.