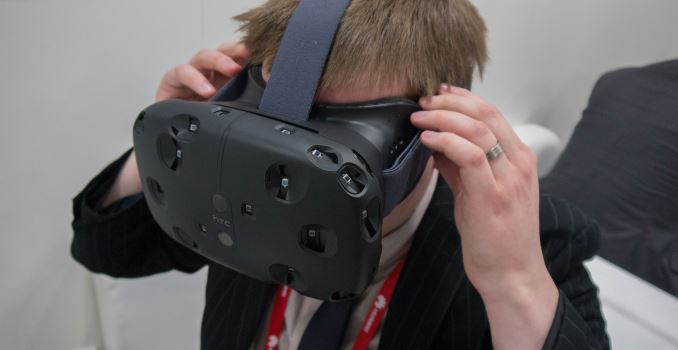 A quick news post for anyone following the HTC Vive announcements: as we reported back at MWC, the official pricing and timing for pre-orders was announced. For your $799 on February 29th at 10am EST, you get the following:
HTC Vive head mounted display (HMD)
Two Base Stations (for location)
One pair of controllers
A Link Box
Vive Ear buds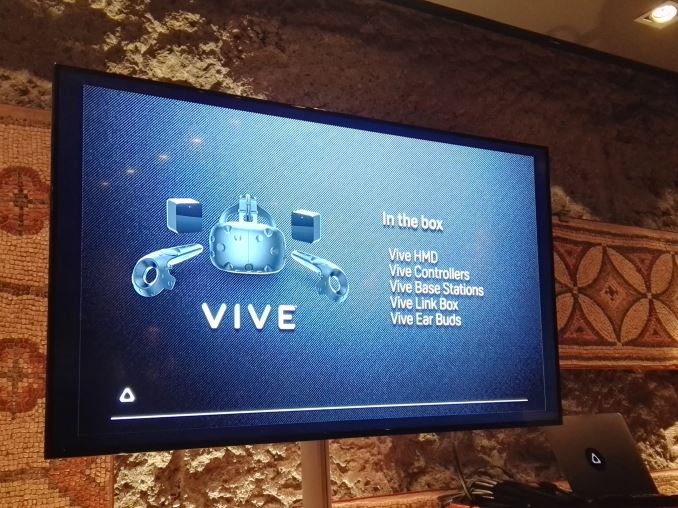 As part of the package, two titles were also announced as being bundled: Job Simulator (the demo of which I still remember vividly as trying managed to microwave steak and wine) and Fantastic Contraption. As of yesterday, HTC announced that Google's Tilt Brush will also be a part of the pre-order bundle for a limited time. Tilt Brush is the VR equivalent of MS Paint, that initial drawing platform allowing users to create, but this time in a full 3D environment.
The pre-order time is set to go green in about an hour:
10am ET
7am PT
3pm GMT (UK)
4pm CET
The listed $799 price last week was the US pricing, without tax. HTC has announced regional pricing as well:
Region
MSRP Pricing
* indicates without tax pricing
USA
USD $799*
Canada
CAD $1149*
Australia
USD $899
China
CNY 6888
Taiwan
NTD $28,288
Japan
JPY ¥111,999
UK
GBP £689
New Zealand
USD $949
Eurozone
EUR €899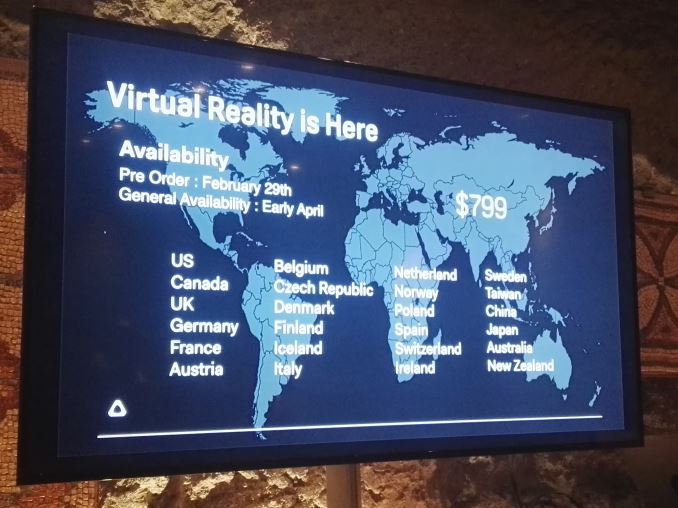 Credit card purchases will use a hold on the funds, whereas Paypal transactions will be processed immediately. Shipping beings April 5th, indicating that pre-orders will be first come, first serve, limited to one per customer. The link to preorder will be www.htcvive.com – we have not heard if there is limited preorder units, or if it will be 'as we build them, they will be shipped'.
Source: HTC