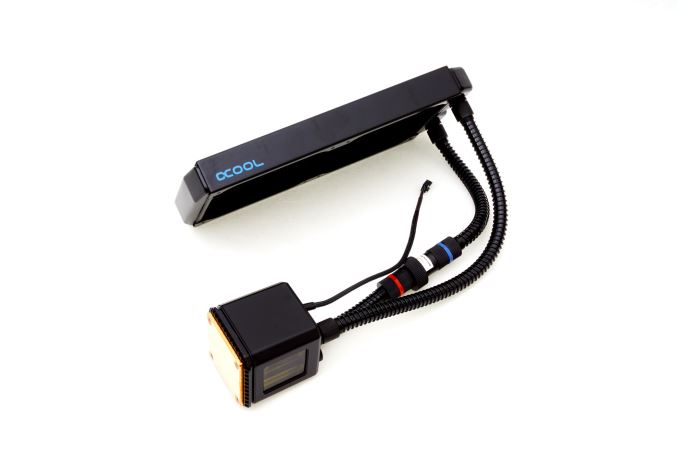 When liquid cooling became a trend in the 90's, many companies were founded focused on the design and supply of PC-specific liquid cooling systems. One of these companies was Alphacool, a German manufacturer that diversified into producing liquid cooling systems for industrial and medical applications as well.
Introduction
Perhaps the biggest issue of liquid cooling is complexity, requiring quite a bit of extra effort and attention from the user. For custom loops this was certainly true, even when complete kits were supplied by most manufacturers, as the installation alone is much more complex than that of a simple air cooler. The relative safety and simplicity of all-in-one (AIO) liquid cooling systems does lure those who want a liquid-based cooler with the installation straightforwardness of an air-based cooler. However, AIO solutions are relatively inflexible, and some hardly perform better than high end air-based solutions.
In this review we are having a look at Alphacool's latest product, the Eisbaer. The Eisbaer, which stands for "polar bear" in German, is a modular AIO liquid cooler that Alphacool designed for those that wish to combine performance and simplicity with future upgrades and flexibility. Alphacool has designed four versions of the Eisbaer that all share the same block/pump assembly but have different radiators and fans. The Eisbaer 120, 240 and 360 come with one, two and three 120 mm fans respectively, while the Eisbaer 280 comes with two 140 mm fans. For the means of this review, Alphacool supplied us with the Eisbaer 240, the dual 120 mm fan version. Although the concept of modular AIO liquid coolers is not new, Alphacool's liquid cooling parts have had a good reputation, leaving us curious about how their first AIO liquid cooler will perform.
Packaging & Bundle
Alphacool supplies the Eisbaer in a dark cardboard box with relatively simple artwork printed on it. It is very sturdy and the cooler is protected inside a cardboard shell and covered in nylon bags, providing more than enough protection during transport.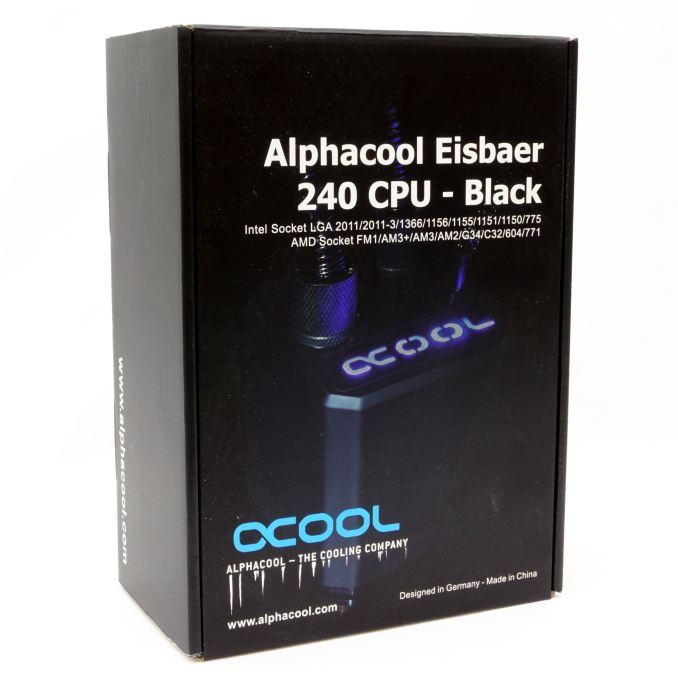 The bundle accompanying the Eisbaer 240 is almost typical and limited to the necessary mounting hardware, two "Eiswind" 120 mm fans, an adapter for connecting both of the fans onto one 4-pin header and two doses of thermal compound. It is interesting to point out that the thermal compound is Gelid GC Extreme, a relatively premium thermal paste. The Eiswind fans are PWM compatible, with a sleeve bearing engine and a maximum speed of 1700 RPM.