CES 2004 proved to be an excellent show this year, with final tallies putting attendance at over 120,000 people. For anyone who walked the show floor, it was apparent that even though there were techies and consumers wandering the campus, the majority of those 120,000 attendees were actual industry professionals.
Although it is difficult to stand out in the computer industry, manufacturers make a name for themselves consistently by becoming a pioneer of a certain niche. Now that virtually anyone who makes PCs has a Small Form Factor PC in production, ECS has been quietly taking a different approach to what is becoming an oversaturated niche - the EZ-Buddie.
EZ-Buddie differs from most SFF PCs because the power supply is totally separated from the computer via an external adaptor (similar to an LCD). This cuts down slightly on overall size, but more importantly, the heat from the AC to DC inverter is totally removed from the system. This turns out to be a fairly large thermal improvement.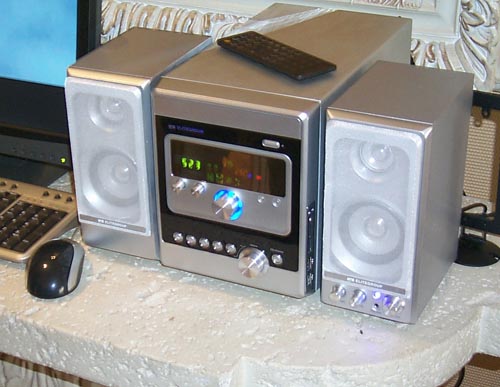 For those of you not familiar with Elitegroup, it might be worth mentioning that ECS is the number two PC component supplier
in the world
, just barely behind ASUS. This was clear particularly during our visit to ECS in China while preparing the
Inside ECS article
last year. Tooling over an entire assembly line for a "small" 250,000 EZ-Buddie production queue is virtually trivial for the PC giant, and this becomes a significant advantage for ECS in the SFF market. ECS had a working pre-production model of the new EZ-Buddie at CES, so let's take a look at what could be this year's SFF killer.