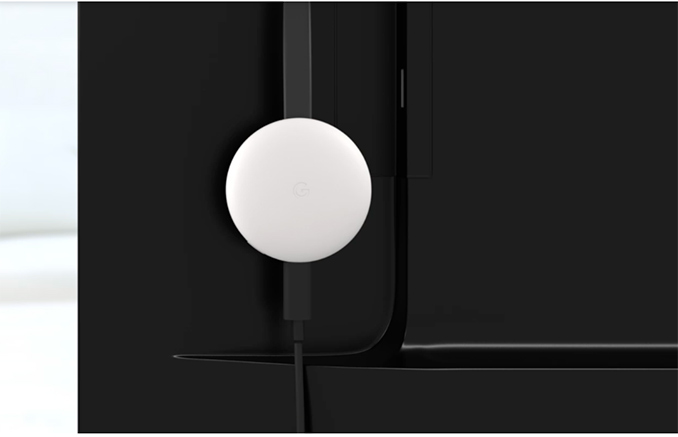 Google on Tuesday introduced its newest Chromecast dongle for media streaming. The updated device adds support for 60 fps streaming at 1080p, but does not support a 4K resolution, which is why the Chromecast Ultra remains Google's top-of-the-range media player. In addition, the new dongle supports Chromecast Audio technology.
The third-generation Chromecast is based on an SoC that is 15% faster when compared to the chip that powers the second-gen Chromecast dongle. These limited performance improvements naturally did not allow Google to significantly improve the feature-set of the device (e.g., add 4K streaming support). As a result, the only tangible streaming advantage that the new Chromecast has over its predecessor is support for 1080p60 video. In addition, the updated device will support Chromecast Audio functionality, which lets a Chromecast play back music in sync with other speakers connected to Google's devices (this capability will be added later in 2018).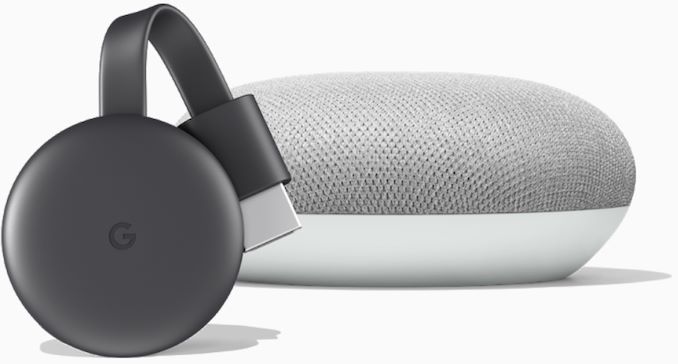 When it comes to connectivity, the Chromecast continues to feature an HDMI interface, 802.11ac Wi-Fi support for both 2.4Ghz and 5GHz, and has a Micro-USB connector for power (5V, 1A) or an optional Ethernet adapter. As for compatibility, the Chromecast can work with devices running Android, ChromeOS, iOS, macOS, and Windows. Besides, the Chromecast can also work with Google's Home device, Google's Assistant speakers, and other smart home electronics.
Just like before, the 2018 Chromecast device will retail for $35.
Related Reading:
Source: Google