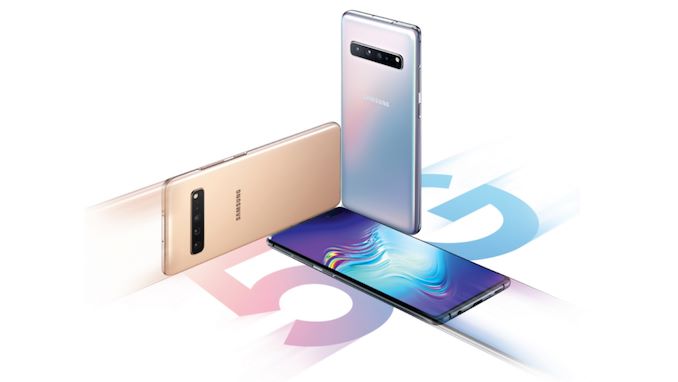 As highly suspected a little over a week ago in our reporting of the pricing of the new Samsung Galaxy S10 5G, the new 5G model in Korea will indeed come powered by Samsung's own 5G modem chipset. This morning Samsung confirmed the hardware specifications of the model, along with announcing that the S10 5G will go on sale in Korea on April 5th.
What is extremely interesting about this story is that Samsung S.LSI has seemingly beaten Qualcomm to the punch in terms of delivering the first 5G commercial smartphone silicon. In the press release we see confirmation of the variant hardware uses the Exynos 9820 chipset and talk about features such as its NPU. Although not directly confirming the Exynos Modem 5100 in name, it is the only alternative as Qualcomm confirms that the X50 modem solely works in coordination with the Snapdragon 855 SoC.
We expect US variant launches of the Galaxy S10 5G in the next few weeks on Verizon – this version being a Snapdragon 855 variant offering the X50 modem. What will be extremely interesting for the industry watchers is to compare the RF systems of both phones and to see exactly how they differ to each other, particularly on the part of mmWave antenna implementations, giving a unique perspective on the design choices for the new generation cellular standard.
Related Reading
Source: Samsung Newsroom