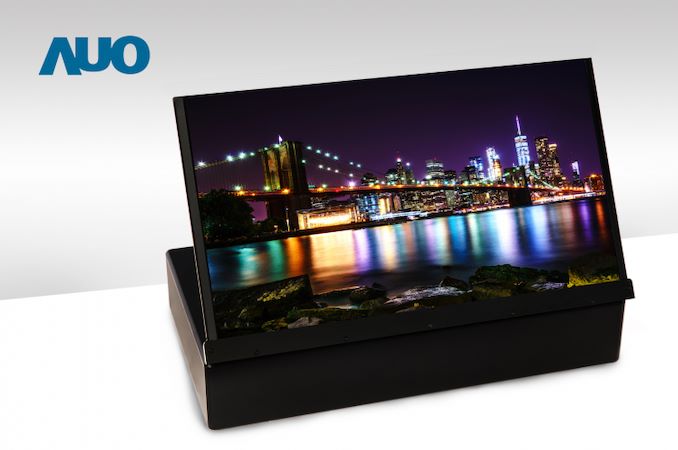 AU Optronics, which is mostly known for its advanced LCDs for televisions and computer monitors, this week demonstrated its latest OLED-type displays for various applications. The company has developed a 5.6-inch foldable AMOLED display for smartphones and similar applications as well as a 17.3-inch OLED for laptops, displays, and small form-factor TVs.
Going for Foldable
AUO's 5.6-inch foldable AMOLED display can be folded inwards or outwards for 200,000 times at 4-mm folding radius, which is good metric for smartphones. The screen is made using a process technology designed by AU Optronics, it uses a plastic substrate as well as AUO's proprietary flexible touch panel.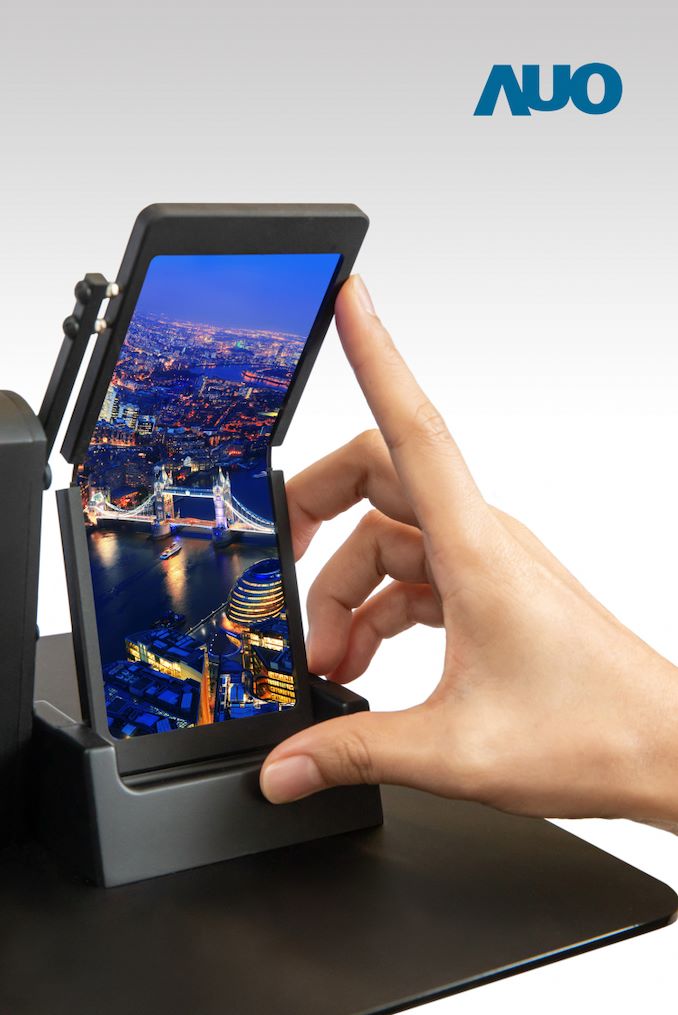 The manufacturer does not disclose resolution of its flexible AMOLED display, but it is logical to expect it to feature a competitive pixel density.
OLED 4K120
The 17.3-inch screen looks somewhat more impressive. It is AUO's first monitor that relies on ink jet printing OLED technology, it features a 3840×2160 resolution, a 225 PPI pixel density, and has a 120 Hz refresh rate. AUO states that it is an IJP OLED that supports a wide color gamut.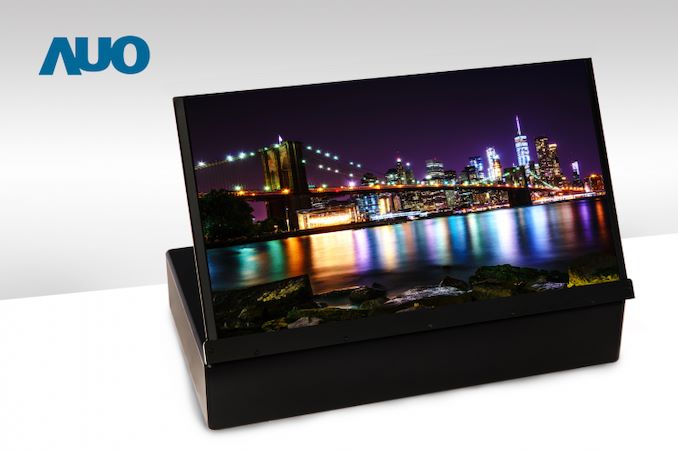 AUO does not indicate when it plans to start commercial shipments of its new OLED-type displays, but the fact that it has a foldable OLED screen indicates that demand for such monitors is going to grow. It is noteworthy that AUO has decided to adopt ink jet printing technology that promises to lower production costs and improve yields of OLED. Large makers of OLED screens yet have to adopt printed OLED technology, but Japan OLED has apparently, and AUO believes that it is mature enough.
Related Reading
Source: AUO