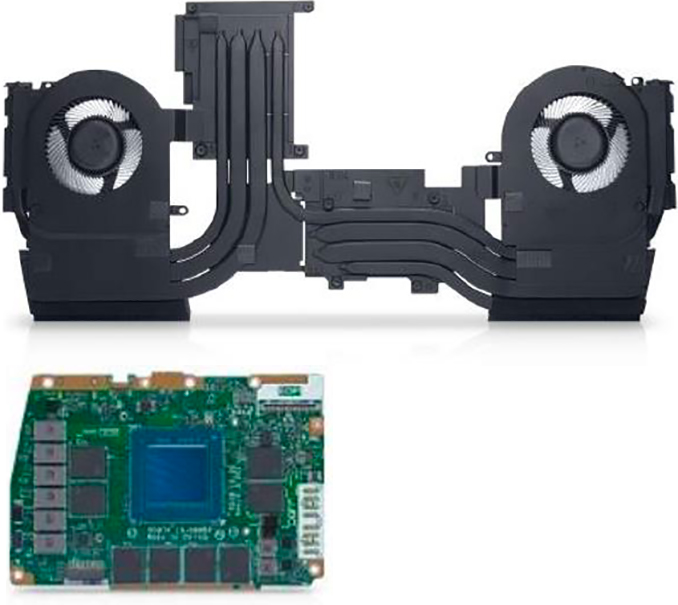 Earlier this year, Alienware launched its Area 51m laptop, a high end desktop replacement (DTR) class laptop. Now, living up to the idea of being a proper replacement to a desktop, the company has started selling GeForce RTX 2070/2080 GPU upgrade kits for the laptop. The graphics modules come in Dell's proprietary Dell Graphics Form-Factor (DGFF) and include a cooler as well as installation by the company's technician.
Upgrading laptops is always a challenge for many reasons, but upgrading notebooks that use proprietary components has always been particularly tricky, especially due to a lack of standardization. Early this year Alienware introduced its 17-inch Area 51m machine that can challenge many desktops in terms of performance and upgradeability as it uses a socketed desktop-class CPU, regular SO-DIMMs, standard storage devices, but it also a proprietary form factor GeForce RTX graphics module. Fortunately, this week Dell fulfilled its promise and started selling upgrade kits for the DTR notebook.
Right now, Dell offers two upgrade kits based on NVIDIA's GeForce RTX 2070 and RTX 2080 GPUs, which are aimed at laptops that originally came with GeForce RTX 2070 or RTX 2060. Each kit contains a DGFF module with the GPU and memory, an advanced CryoTech 2.0 cooling system with seven heat pipes, and a matching power brick. Furthermore, the price includes installation service by a Dell technician.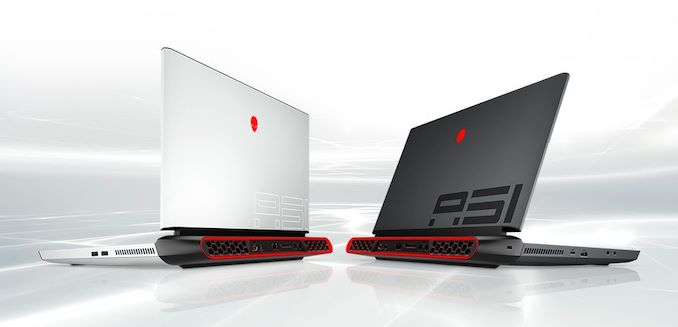 The Alienware Area 51m DGFF upgrade kits are far from cheap as we are dealing with low volume products that require professional labor to install. The GeForce RTX 2070 upgrade is available for $1,038.99, whereas the GeForce RTX 2080 is officially priced at $1,638.99 – though it is currently available for $1,138.99.
Related Reading:
Source: Alienware