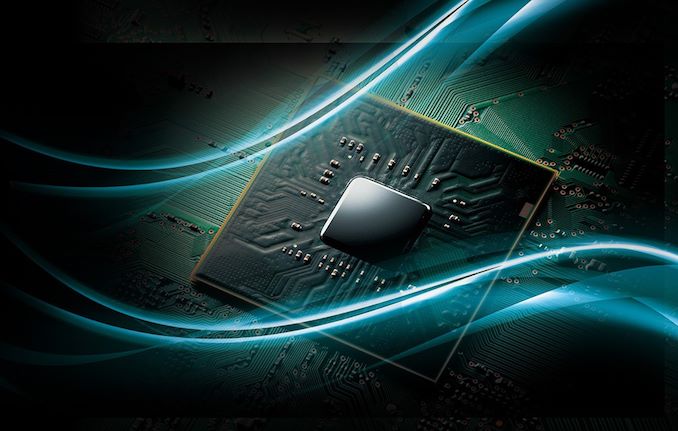 Panasonic has announced plans to almost completely withdraw from semiconductor business and sell all of its related assets to Taiwan-based Nuvoton Technology, a wholly owned subsidiary of Winbond Electronics. Under the terms of the deal, Nuvoton will get Panasonic's semiconductor manufacturing assets, chip & product development units, contracts, and sales assets for about $250 million. Following the transaction, the only semiconductor-related property that Panasonic will have will be its 20% stake in Socionext.
Panasonic started its semiconductor business back in 1957 and was once a leading designer and maker of chips. As competition in the industry intensified early this decade, the company adopted an asset light strategy and started to gradually withdraw from both the development and manufacturing of semiconductors. In 2014, it sold a 51% stake in its chip manufacturing assets (consisting of one 300-mm and two 200-mm fabs) to TowerJazz, then Panasonic sold off its assembly/test facilities to UTAC. Finally, the company outsourced production of advanced SoCs to Intel Custom Foundry, which symbolized their withdrawal from development of leading-edge process technologies.
It did not take long for the company to realize that the design of complex SoCs was getting too expensive, which is why in March of 2015 it transferred its SoC development assets to Socionext, a joint venture between the Development Bank of Japan, Fujitsu, and Panasonic. Recently, Panasonic sold its diode and transistor business to Rohm Semiconductor. All told, Panasonic's chip business has been on a downward spiral for quite a while now.
By contrast, Nuvoton, which was established in 2008 by Winbond to produce microcontrollers, power management ICs, and other similar devices, has been quite a success. It has numerous clients and it looks like its 200-mm fab is not enough for the company. Under the terms of the agreement with Panasonic and TowerJazz, through acquisition of Panasonic Semiconductor Solutions Co. (PSCS) it will get all three Japanese fabs which originally belonged to Panasonic. Meanwhile, the sum that Nuvoton will pay to TowerJass is unknown.
Furthermore, Nuvoton will get Panasonic's business and R&D operations related to power-management ICs, sensors (for smartphones, vehicles, and various types of cameras) and other types of products by taking over Panasonic Industrial Devices Systems & Technology (PIDST), Panasonic Industrial Devices Engineering (PIDE), and Panasonic Semiconductor Suzhou (PSCSZ) companies.
As a result of the business transaction, Nuvoton will own four semiconductor manufacturing facilities: one 300-mm fab and three 200-mm fabs. Moreover, it will get a rich portfolio of products, customers, and contracts. However it will also be inheriting the debts of the aforementioned companies. Ultimately this will allow Panasonic to exit the semiconductor business, improving its own financial position.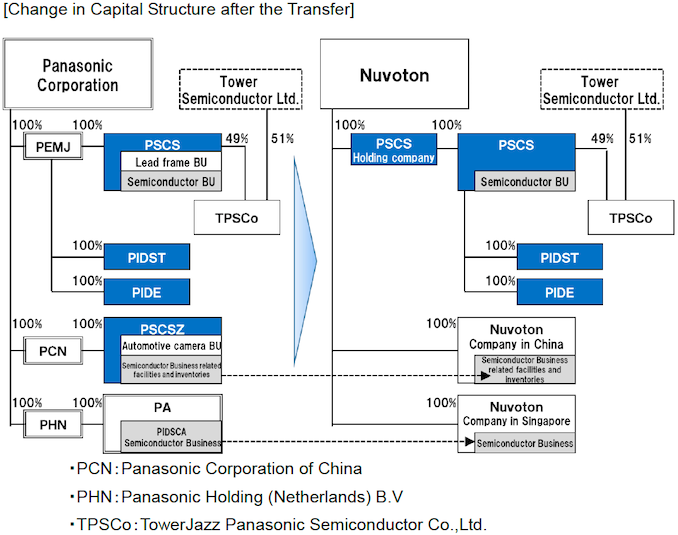 Related Reading:
Sources: Panasonic, Nuvoton. Taipei Times, Reuters