Introduction
When Sun made their first announcement that they were going to embrace AMD's x86_64 push for practical desktop 64-bit computing, we were excited. Then we started hearing details about Solaris 10, Looking Glass, Sun Java Desktop System and countless other new technologies to catapult Sun back into the workstation market, even if they weren't going to use those incredible SPARC processors exclusively anymore. When Sun approached us for an opportunity to check out their newest dual Opteron 250 based performance workstation, we had to oblige!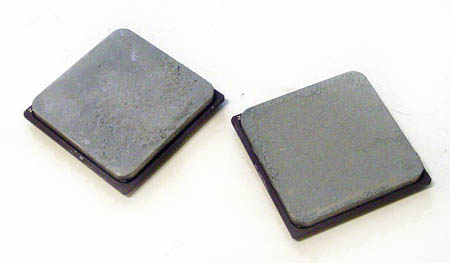 We are approaching our Sun w2100z as a system review, but in actuality, this is just as much a Linux review than anything else. We have already seen
Linux performance tests
of Opteron/Athlon 64 setups performing excellently in memory intensive applications, both on 32-bit and 64-bit platforms. Although most of our benchmarks are 64-bit Linux oriented today, we have a brief look at Sun's Java Desktop System 2.0 and Solaris 10 in the review, which are both 32-bit SMP kernels. We are also going to focus on some other operating systems configured for the w2100z as well as a slightly comparative analysis of a comparable system built with off-the-shelf components.
Ultimately, our goal will be to decide if Sun's w2100z is worthy of the buzz that it has created in the industry. We have structured our analysis so that anyone can easily compare the w2100z to their own test setup or even future setups that we have lined up for review. Most importantly, we will be assessing
why
one configuration performs better than another; benchmarks require us to read between the lines for the entire picture.
Eventually, we plan to build on this analysis of the Sun w2100z with comparisons from other Opteron workstations - this is the first in a series of Linux workstation articles.