Other (Windows 2003 64-bit)
Render server are only a small part of the server market. We show you the typical render tests we have performed so many times before.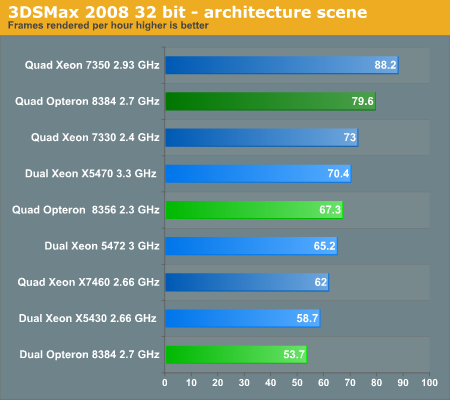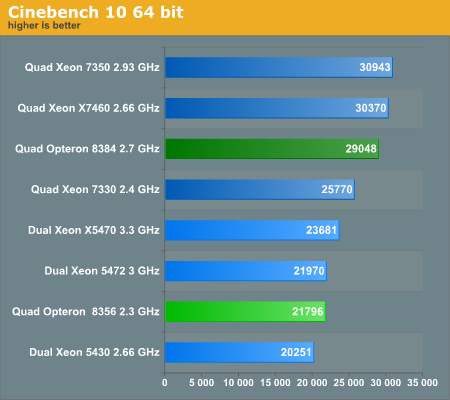 This is the one of the applications where the Xeons can still roll their muscles without being slowed down by the platform. The new AMD Shanghai Opteron does much better than its older brother, but Xeons remain the best choice: a dual Xeon 3.3GHz offers 81% to 88% of the rendering power of the quad Opteron at a much lower price point.