I met with Seagate briefly at the show and it gave me an update on additions to its drive lineup. Unfortunately there still are no updates to the Momentus XT. It remains as the only Hybrid HDD in Seagate's lineup. I'm disappointed as I was hoping to at least see one update to the drive by now. As you may remember from our review the Momentus XT is easily the fastest desktop HDD on the market in real world usage, although it still can't compete with SSDs.
The GoFlex Desk I reviewed not too long ago is officially coming to the Mac platform and Apple stores with the GoFlex Desk for Mac. There are only two differences between this version and what I reviewed. The first is the color of the chassis, the Mac version is a Mac-like silver vs. the standard black. The second difference is the drive will come formatted with a HFS+ partition, allowing Mac users to use it with Time Machine.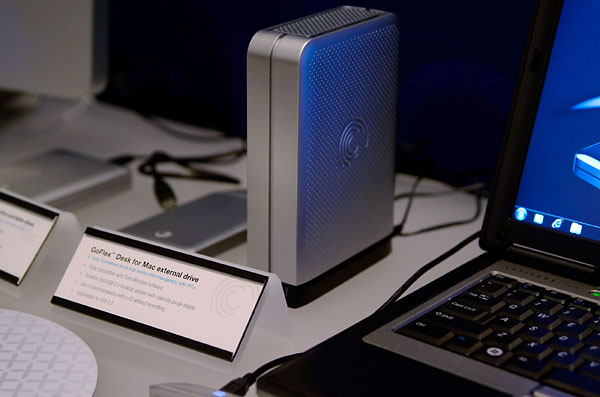 Unfortunately the GoFlex Desk for Mac will sell at a premium compared to the standard GoFlex Desk. Seagate doesn't appear to have done anything to address the thermal issues I brought up in the 3TB review either.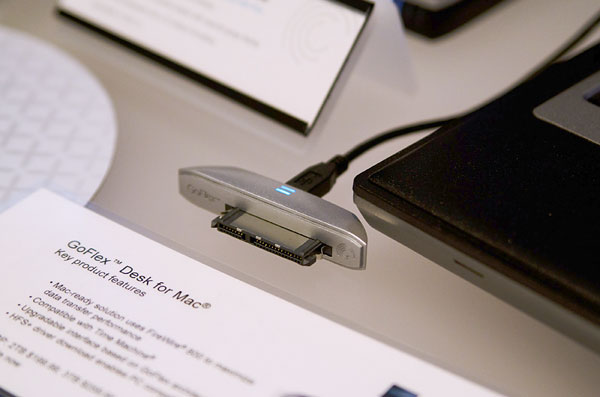 The GoFlex Desk for Mac will ship with both USB 2.0 and FireWire interfaces.
Seagate GoFlex Thin
Shipping in April of this year Seagate also announced its GoFlex Thin external drive at the show. The GoFlex Thin is a 9mm housing for an internal 7mm 2.5" hard drive. The GoFlex Thin uses a standard GoFlex connector so you can expect a multitude of interface options. The drive will ship with USB 3 by default.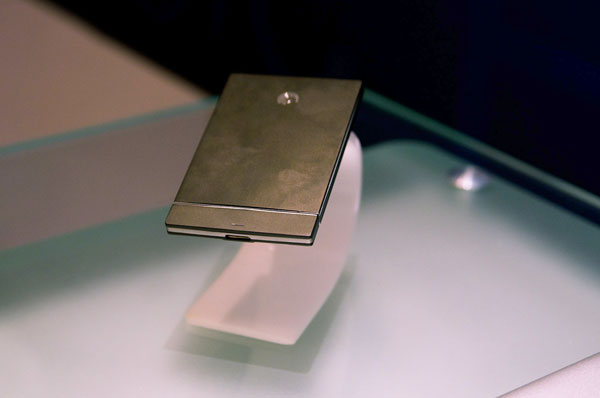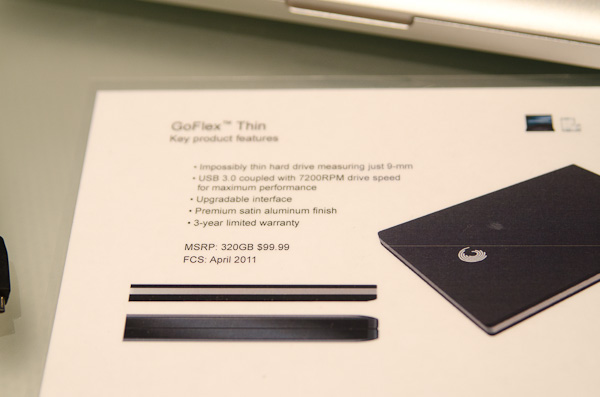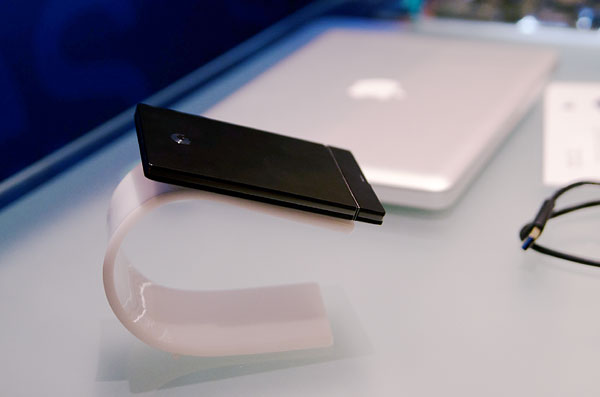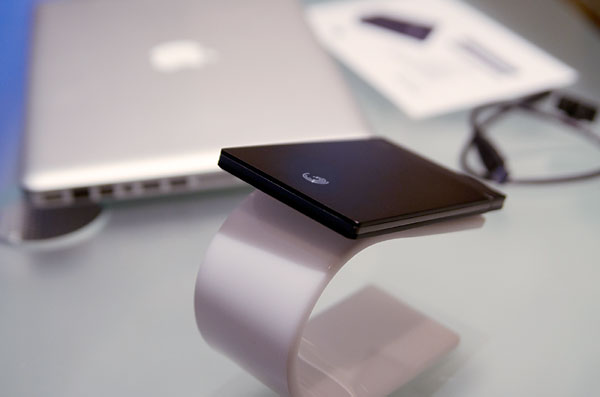 Also in April we'll see a HFS+ formatted Mac version.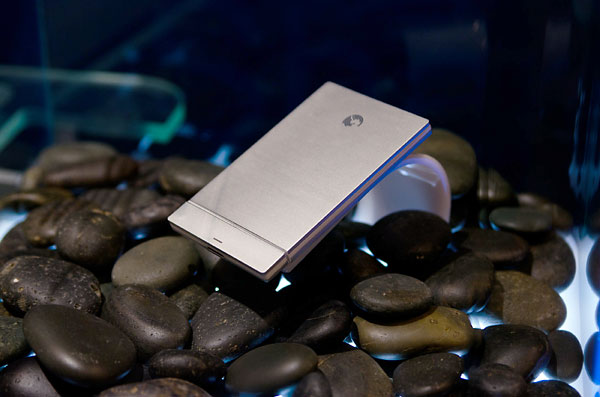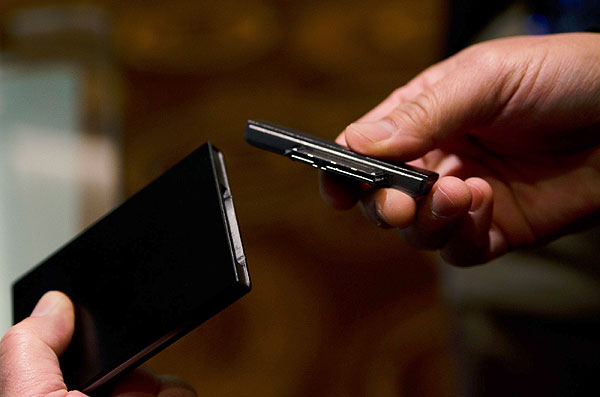 Speaking of the GoFlex connector, Seagate decided to open up the GoFlex connector spec for other manufacturers to use and implement at no cost. Seagate is hoping manufacturers will jump on board and embrace the connector so we can have interoperable, easy plug, external drives and docks. The idea would be to put GoFlex connectors on everything from DVRs to external hard drive docks. Obviously for this to work we'll need all of the HDD makers on board as well. Seagate claims we'll see a pledge of support from one other HDD maker, although I suspect it's not Western Digital.
Special thanks to Venya for helping with the photos for this article