In the modern era, we've had systems from CoolIt, Corsair, Antec and others who are trying to bridge the barrier between high-end air-cooling and low-end water-cooling. At Computex, it is clear to see that there are a few more options on the horizon for consumers.
Cooler Master has produced all-in-one water-cooling systems in the past – I cite the Aquagate and Aquagate Mini for socket 462 systems many years ago. The technology was young and prices were close to a DIY water kit. However, with the Project A-L2, Cooler Master hopes to enter this segment again.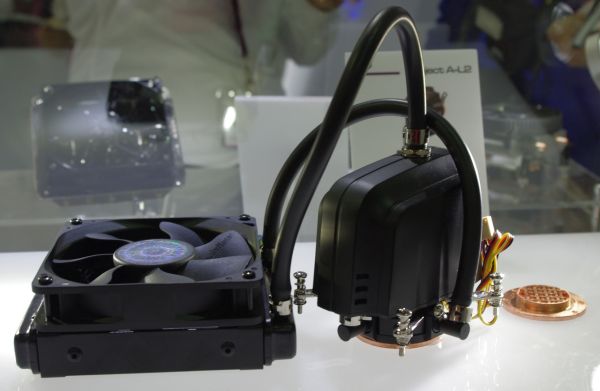 Still in the early design phase, Cooler Master wants to aim first at performance – their system is using a 450 litres/hour pump. This has the effect of having a large, heavy base near the CPU, which is against the current trend of small CPU blocks. The initial design is for a standard 120mm radiator and fan at $80-$100 projected price, though I'm told that a dual length radiator version may be in the design phase.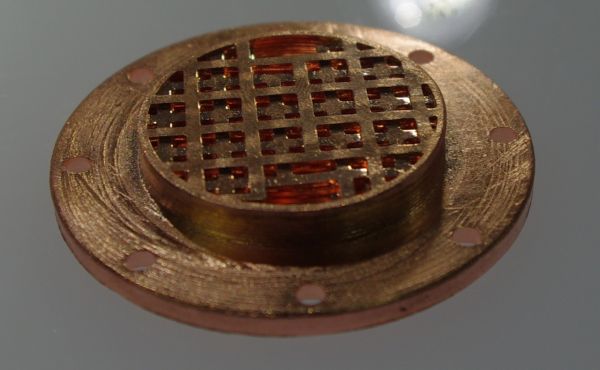 What was interesting though was that the heat transfer block was on display – Cooler Master openly had the internals of the water block out on show. I was told that by using many different meshes bound together, that hopefully the maximum transfer of heat will occur. As long as the heat transference from the copper base to the copper mesh is sufficient, it could work very effectively – however, we don't know of other mesh designs.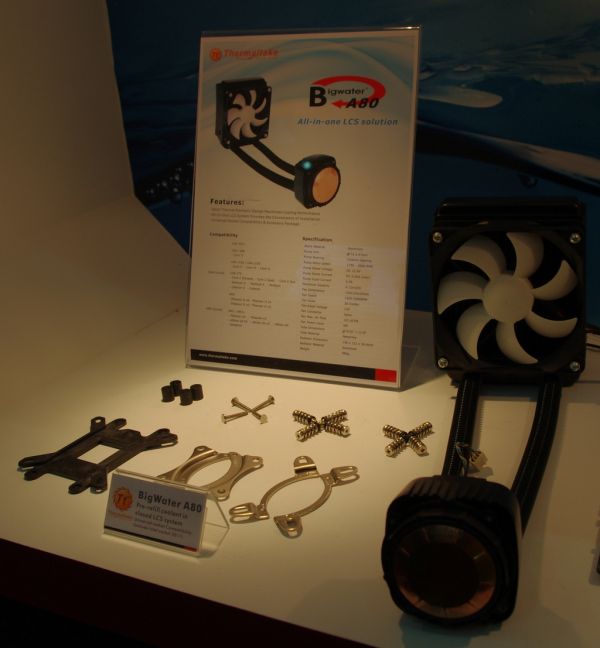 Thermaltake had two such units on display – the BigWater A80 and the dual 5.25" bay Bigwater 760 Plus. The A80 unit is again very typical of what we currently see on the market in this segment – a CPU block with a pump leading out to a radiator. The A80 unit is slightly different however, as the tubing to the radiator is a lot larger than what I've encountered previously. The included fan is rated at 101CFM and the pump at 120 litres per hour.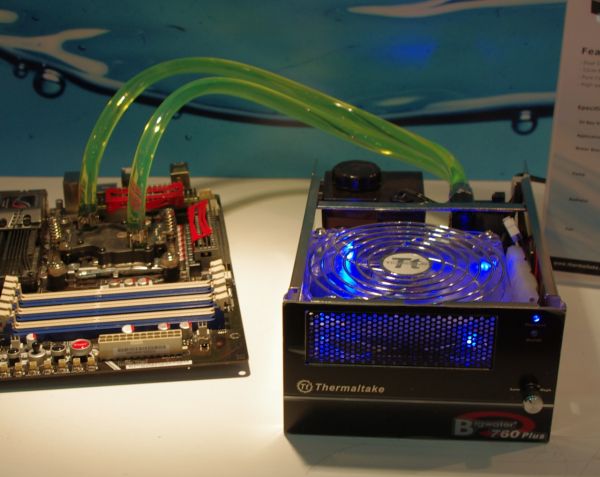 The BigWater 760 Plus has design roots in traditional water-cooling, but utilizing the fact that many enthusiasts may have some unoccupied 5.25" bays. The radiator is placed in this dual bay design with a fan and the pump, so we have a traditional waterblock and tubing. This unit runs at 500 litres per hour, rated at 16 dBA, and designed in-house. There is no word on pricing or release dates yet.
In other news, during Computex Corsair released their H80 and H100 all-in-one CPU water-cooling solutions, to build on their H50, H60 and H70. The H80 is an upgraded H70, with what looks like a beefier pump and fan control system in a double thickness 120mm radiator design. The H100 is a dual length radiator design, with more advanced fan controls.