We've been tracking and updating our iPhone 4S' to each beta of iOS 5.1, and today Apple has pushed out an OTA version of iOS 5.1 Beta 3 (build 9B5141a). The update changes baseband firmware on the 4S to 1.5.04 (from 1.4.00 in iOS 5.1 Beta 2) and also reintroduces the 3G toggle on our AT&T iPhone 4S. This is a very welcome and timely change especially considering that AT&T WCDMA is almost unusable in Las Vegas, making EDGE sometimes the only way to stay connected.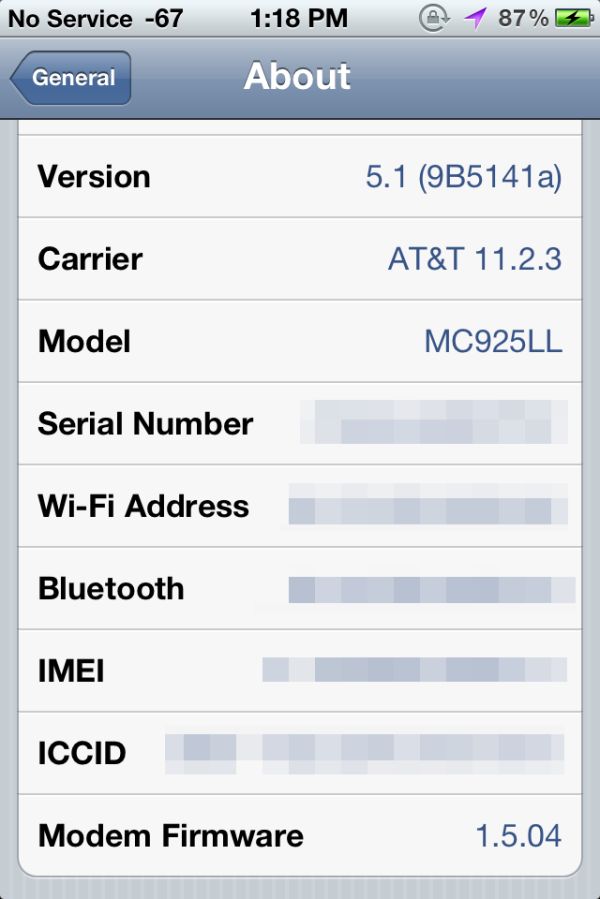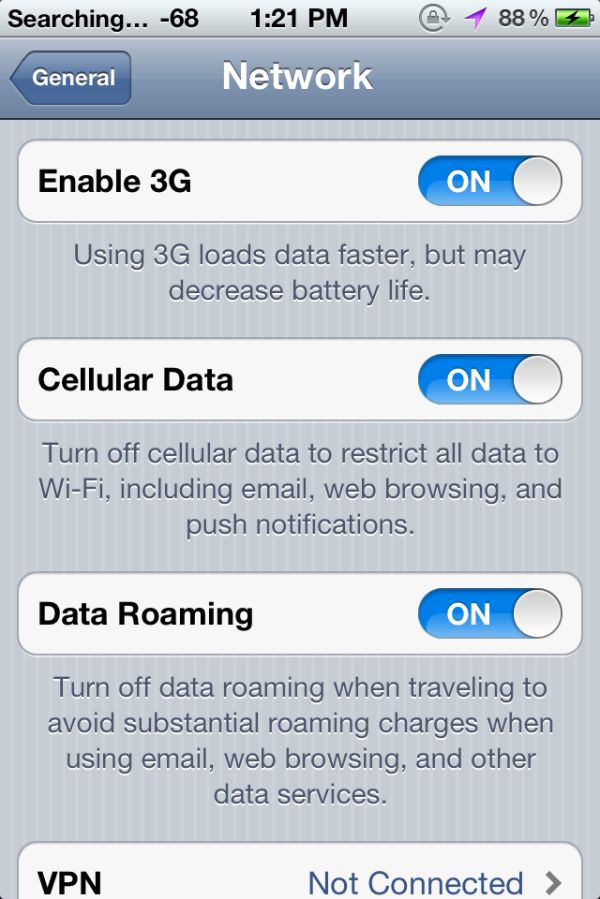 iOS 5.1 B3 Above - And yes, that's AT&T in the Venetian in Las Vegas this very moment.
I'll be testing the heck out of iOS 5.1 B3 to see whether the baseband instability introduced by 1.4.00 has been fixed finally, or whether the problem persists. In the meantime, having the 3G toggle back is a huge breath of fresh air. I'll be updating as necessary.