For a while now, a regular feature in our smartphone reviews has been comparison of smartphone voice quality on different devices, air interfaces, and codecs. Until recently, improving voice quality has been something of a secondary objective for wireless carriers, and improvements in voice codec efficiency has been used to increase total call capacity rather than improve cellular voice quality.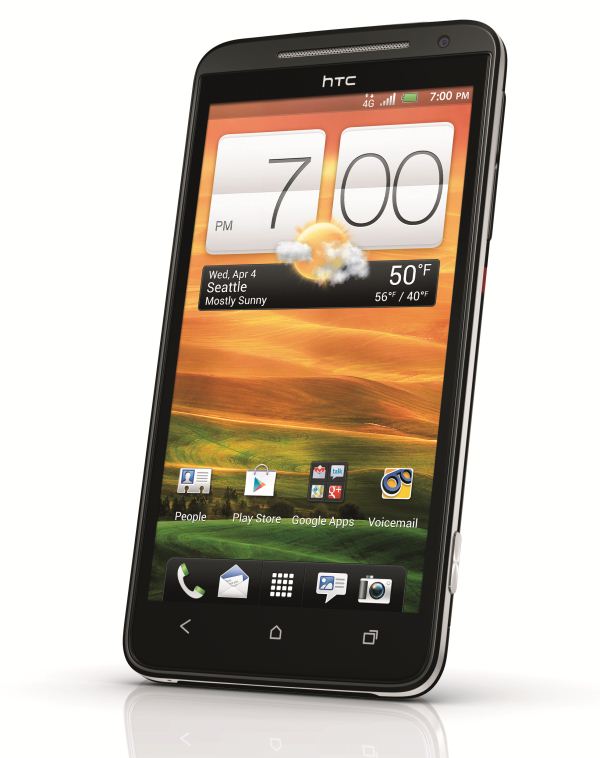 Today however Sprint announced the introduction of its HD Voice initiative which will launch in conjunction with the HTC EVO 4G LTE. Our own Jason Inofuentes is at the event and will have impressions of the device soon, which is based around a 1.5 GHz MSM8960 dual core Krait SoC. For the HTC EVO 4G LTE, HD Voice consists of one part common mode noise rejection using two microphones (something we've seen ship on high-end smartphones for a while now), and one part 1x-Advanced.
Part of the CDMA 1x-Advanced specification is inclusion of support for higher quality EVRC voice encoding. At present, virtually all the CDMA2000 carriers in the USA use EVRC-B for their voice calls, which has adaptive bitrates of between 4 and 8 kbps and sampling of up to 8 KHz. Sprint has talked rather publicly in the past about upgrading its CDMA2000 1x network to 1x-Advanced, and that brings me to HD Voice.
I reached out to Qualcomm and asked what voice codec was being used in conjunction with Sprint's HD Voice branding on the HTC EVO 4G LTE, and learned that EVRC-NW (Service Option 73) is being used. EVRC-NW (Narrowband-Wideband), as the name suggests, includes both the EVRC-B rates with narrowband 8 KHz sampling, and EVRC-WB rates with 16 KHz sampling all under one umbrella.
The end result is double the frequency bandwidth for voice calls, and after Nyquist you get 50 Hz - 7 KHz of frequency response. That's still a ways away from the widely cited 20 KHz upper bound for human auditory perception, but dramatically better than the present 50 Hz to 4 KHz of frequency range. In fact, 7 KHz of bandwidth should be sufficient to replicate human voice completely. EVRC-NW is superficially analogous to AMR-WB, and I've listened to a number of AMR-WB versus AMR-NB demos that are pretty compelling. Sprint moving on to wideband audio is definitely a welcome move here, and we look forward to testing it out. The only remaining question is just how aggressive and quick Sprint will be with its 1x to 1x-Advanced update.