FSP Aurum Xilenser AU-500FL 500W
FSP is one of the largest manufacturers for OEM power supplies and adapters. Now they're launching a new fanless series, the "Aurum Xilenser", for users that want absolute silence. We have the AU-500FL on our test bench today. Like the previous Aurum offerings, the new generation is 80 Plus Gold certified.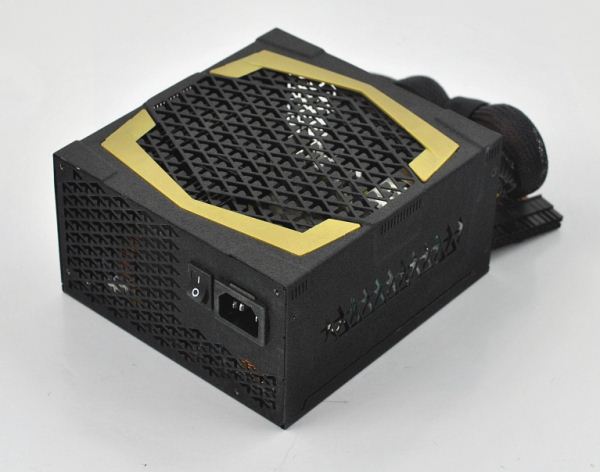 The casing for the AU-500FL has more ventilation holes than we're used to seeing, with perforations on practically every available spot! Besides the bottom (where a large fan might normally sit) and the back, Fortron has holes on the front and sides of the casing. Even the top (not shown, and assuming a top-mounted PSU; otherwise this is the "bottom") has a few extra holes to help with cooling. With no fan, there's obviously a need to remove heat and the extra ventilation should help in that regard. Of course, even a very slow fan would help a lot more, and perhaps a good CPU heatsink with a large, low-RPM 120mm fan is just what the doctor ordered. If you still want to be completely fanless, though, we'd exercise extreme caution before trying to stuff in 500W of components and other hardware!