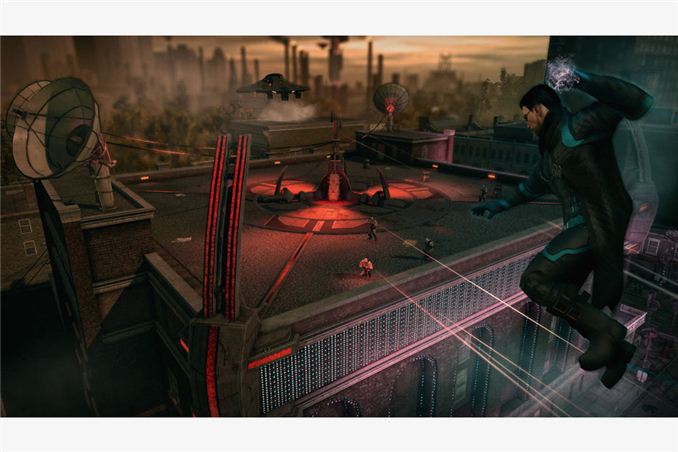 AMD sends word this morning that they are making the first of their planned additions to their recently announced Never Settle Forever bundle program. Previously launched in August, Never Settle Forever transitioned AMD's bundle program to a pick-your-game model where buyers were given the opportunity to pick their games from a rotating list of games, or bank their rewards for a short period of time in anticipation of later additions to the lists. Consequently given the timing of the program's launch – right before the late summer/fall game rush – the program launched with games that were already a few months old (and older), with AMD stating that they'd be adding newer games as time went on.
To that end, AMD is announcing that Saints Row IV is the first new game being added to the program. Volition's open world crime game was released back on August 20th to good reviews (Metacritic 86/100), making this the highest profile addition to AMD's Never Settle program in some months and at 3 weeks one of the fastest turn-arounds for a new game. As a new AAA game it comes as no surprise that Saints Row IV is being added only to AMD's highest tier, Gold (7900 series), expanding the Gold roster to 11 games. Silver and Bronze meanwhile remain unchanged at 9 and 7 games respectively.
AMD Never Settle Forever: Radeon Rewards Tiers (Sept. 2013)
Card
Tier
Number of Free Games
Cur. Number of Games on Tier
7990
N/A
8
8
7900 Series
Gold
3
11
7800 Series
Silver
2
9
7790/7770
Bronze
1
7
Finally, as a reminder AMD is allowing rewards to be banked until the end of the year. AMD doesn't announce new games significantly in advance, but at this point based on previous AMD statements we're expecting at least one more addition to the Gold tier before the year is out. So AMD customers holding or acquiring rewards points may want to hold on to their rewards for now if the current selection doesn't fully engross them. Though by the same token we don't know when AMD is going to drop games, either.
Source: AMD