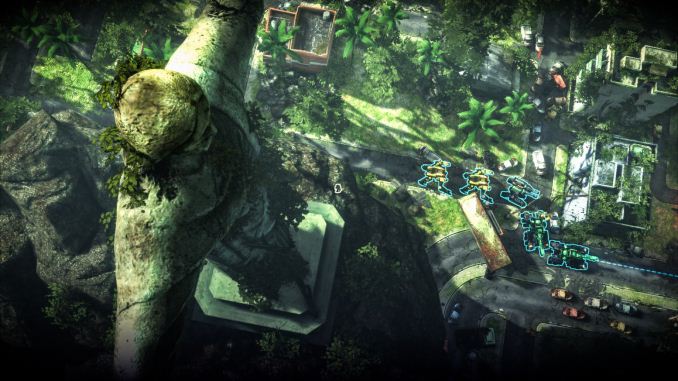 The Humble Jumbo Bundle is now sadly over, but while good things come to an end we can always look forward to the next big thing. For the next two weeks, Humble is offering up a new bundle that includes six games for PC, OS X, Linux, and Android -- yes, all six titles (with more to come next Tuesday) are available for all four platforms (with Steam versions if you donate more than $1).
Following the standard rules, there are four games you get with any donation: Jack Lumber (77% iOS), Gemini Rue (82% PC), Little Inferno (82% iOS), and AaaaaAAaaaAAAaaAAAAaAAAAA!!! for the Awesome (also included is the Android counterpart, AaaaaAAaaaAAAaaAAAAaAAAAA!!! (Force = Mass x Acceleration) - 90% iOS). Pay more than the average (currently $4.04) and you'll also get Hero Academy (77% iOS) and Anomaly 2 (86% iOS). The iOS versions are likely quite similar to the Android releases, but it appears the PC releases were generally not as highly favored by reviewers.
There's another Humble Weekly Bundle going on that's worth mentioning, though there's only about a day remaining. It includes six games from ACE Team, ATLUS Games, and Tripwire Interactive, with four core games and two extras if you donate $6 or more. The core games are Zeno Clash (77% PC) and Zeno Clash II (61% PC) for Windows and/or Steam, and Killing Floor (72% PC) and Dwarfs!? (77% PC) for Windows, OS X, Linux, and/or Steam. The bonus titles are Rock of Ages (74% PC) and Rising Storm (82% PC), both for Windows/Steam.
Child's Play Charity remains as one of the donation options for both bundles, with the annual Child's Play purse growing every year. American Red Cross and the EFF are also options. And since it's the season of giving, try not to be too much of a Scrooge. ;-)
Source: Humble Bundle for PC and Android