Extra performance is always welcome, whether that is CPU performance, memory performance, SSD performance or GPU performance. It makes it a lot more worthwhile if the performance comes at a lower than expected cost. This is what VisionTek are trying to do with their new R9 290 CryoVenom – this is a custom built liquid cooled card designed to be cheaper than a self-built liquid cooling solution.
On the front of it, the CryoVenom is just another GPU with a water block attached (users will have to supply their own water loop), however VisionTek are trying to cut out a lot of the hard work for the user. The card will have the water block preinstalled (similar to the EVGA Hydro range), and will be factory tested for a suggested overclock. The GPU will come out of the box at stock settings, but VisionTek will custom test each one and provide in the box a certificate with their 95% percentile overclock, allowing users to go straight in to Catalyst and set the numbers.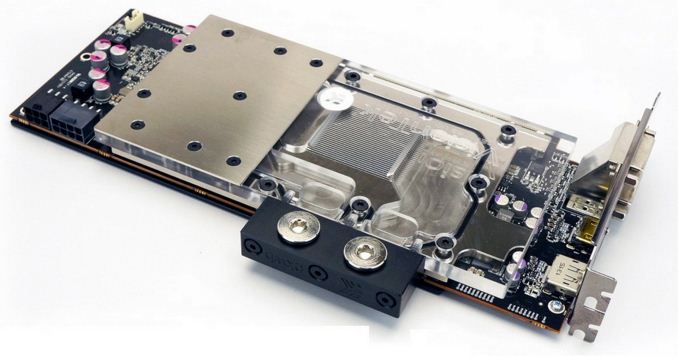 VisionTek are going to sell the CryoVenom for $550 with a one year warranty, which they compare to a DIY version which breaks down into the following cost scenario:
R9 290 card $400.00, Water block $140.00, Back plate $36.00
Assembly, Pressure Testing, and Overclocking Verification: estimated three hours at a value of $75.00
Total cost: $651.00
Warranty: None
Hassle Factor: High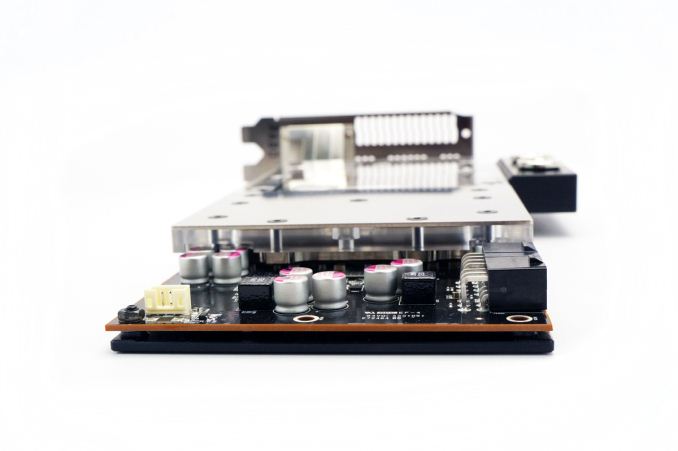 This is fair enough – if you water cool your own cards then the warranty is gone and there is always a risk that something might break. That being said, the CryoVenom is $150 more than a standard R9 290 card, although it is a quiet solution and has all the tools necessary for a good overclock as long as the user has a suitable water loop to pair it with.
The water block itself is designed to cover the GPU core, the memory and the VRMs, leaving nothing uncovered. The copper base is nickel plated to prevent corrosion and precision cut acrylic is applied on top. The rear back plate is anodized aluminum, providing passive VRM cooling.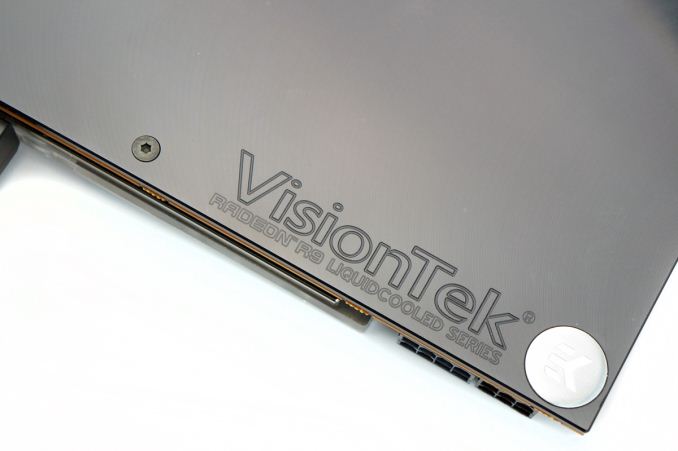 The VisionTek R9 290 CryoVenom should be available today direct from their website at $550.