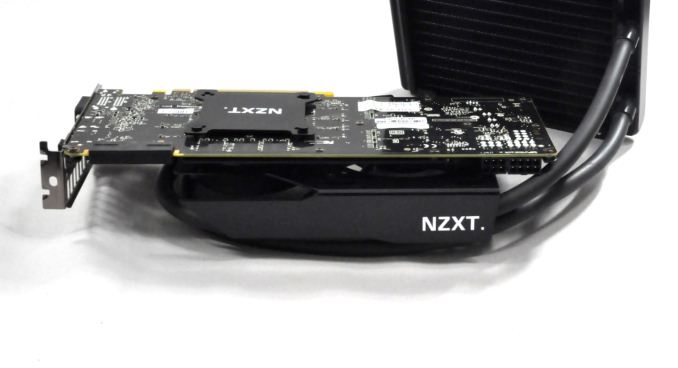 Introduction
Liquid-cooling is nothing new in the world of computers; enthusiasts first started creating custom water cooling setups back in the 80486 era, and even prior to that some mainframes used liquid-cooling. Due to their cost and complexity however, such cooling solutions often do not appeal to a large portion of users. With the advent of of closed loop, ready-to-run liquid-cooling kits from Asetek and CoolIT a few years back, however, liquid-cooling is now significantly less costly and complex. Today, the cooling solutions of both these two OEMs are being marketed by several brands and are becoming increasingly popular among all classes of users.
Despite the low cost and ease of installation however, these closed loop systems entirely lack the one thing that a custom liquid-cooling solution has: versatility. All of the closed loop liquid-cooling kits currently available in the market are designed be installed on a single CPU, without the possibility of any expansion, whereas custom setups could potentially cool all of the critical components in a system. Until recently, those who purchased any closed loop liquid-cooling kit were limited to cooling their CPU only, leaving their high-end graphics cards running on air. NZXT came up with a very simple and effective solution to this problem: a metallic bracket called the Kraken G10 that allows the installation of any Asetek-based liquid-cooling kit on most modern graphics cards. The compatibility list, as provided by NZXT, is as follows:
GPU Compatibility
Nvidia: GTX 780 Ti, 780, 770, 760, Titan, 680, 670, 660Ti, 660, 580, 570, 560Ti, 560, 560SE

AMD: R9 290X, 290, 280X*, 280*, 270X, 270 HD7970*, 7950*, 7870, 7850, 6970, 6950, 6870, 6850, 6790, 6770, 5870, 5850, 5830

The compatibility list is based on AMD's Radeon and NVIDIA's GeForce reference board layouts, screw spacing, and die height only. Please check the height restriction before purchase.

* Some variations in AMD die height may require the use of a shim.
Liquid-cooling kit compatibility
NZXT: Kraken X60, Kraken X40

Corsair: H110, H90, H75, H55 , H50

Antec: KUHLER H2O 920V4, KUHLER H2O 620V4, KUHLER H2O 920, KUHLER H2O 620

Thermaltake: Water 3.0 Extreme, Water 3.0 Pro, Water 3.0 Performer, Water 2.0 Extreme, Water 2.0 Pro, Water 2.0 Performer

Zalman: LQ-320, LQ-315, LQ-310
Packaging and bundled items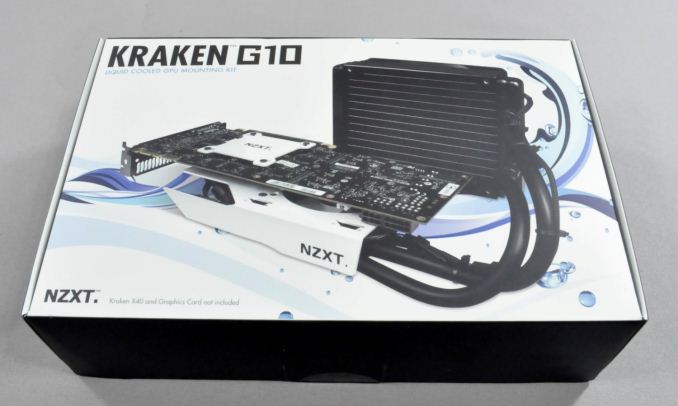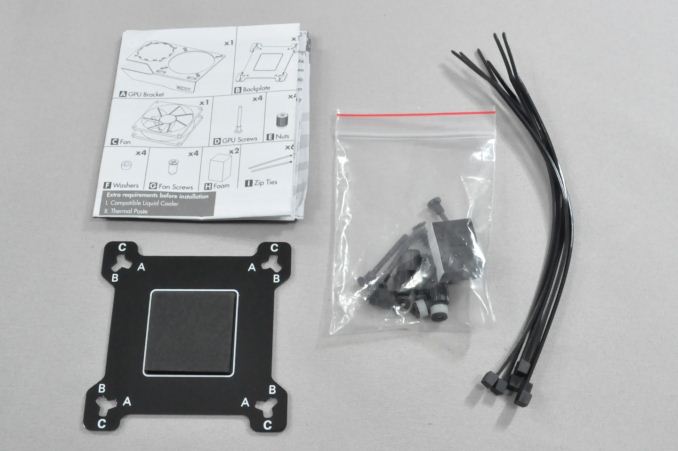 NZXT ships the Kraken G10 in a well-designed cardboard box, displaying their Kraken X40 liquid-cooler installed on a graphics card with the help of the bracket. Inside the box we find a leaflet with installation instructions, the hardware required for the installation of the bracket, and a few cable ties.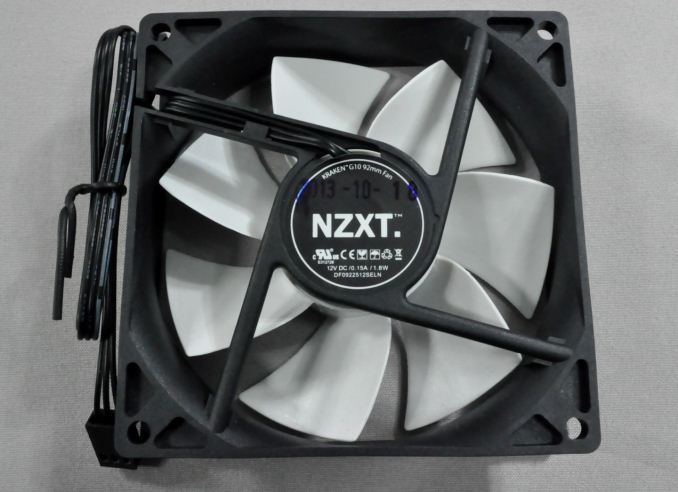 NZXT also supplies a 92mm fan, which can be installed on the Kraken G10 in order to cool the VRM and RAM chips of the graphics card. Such parts are inherently cooled by the stock cooler of the card, but as that will be removed and the liquid block only cools GPU core, the fan is a useful addition. The white-bladed fan comes from Martech and is a sleeve bearing, 2000RPM model.