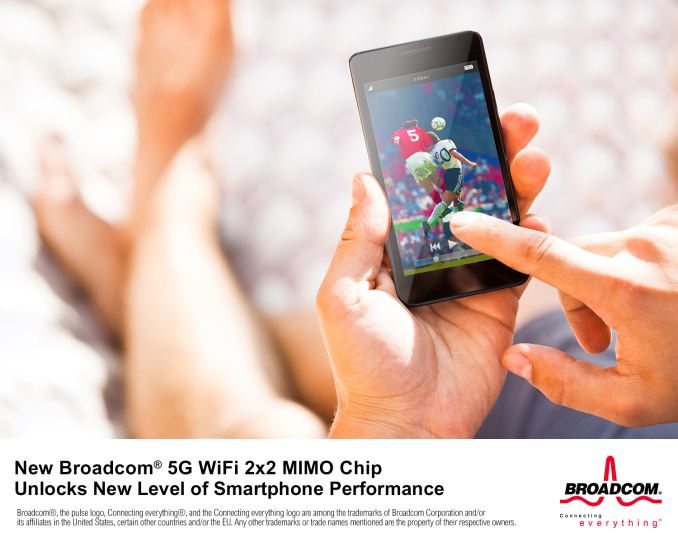 Today Broadcom is announcing the newest member of their popular WiFi/BT/FM series of combo chips, the BCM4354, which adds 2x2 MIMO (two spatial stream) for smartphones and retains 802.11ac capabilities. The BCM4354 includes BT 4.1 / LE support in addition to FM receive, and also incorporates Rezence (the new A4WP) wireless charging receiver functionality.
By adding a second spatial stream, BCM4354 is capable of a maximum downstream PHY throughput of 867 Mbps with 80 MHz channels, double the single spatial stream 433 Mbps throughput we saw on previous generation flagships. Of course moving to 2x2 MIMO will require an additional antenna for WiFi, or possibly an antenna-sharing architecture with a high band cellular antenna on smartphones that are increasingly packed full of antennas. With the increase in wireless throughput, BCM4354 includes low power PCIe and SDIO 3.0 for WLAN, in addition to UART and USB for bluetooth.
BCM4354 is already in production and will likely show up in the next crop of smartphones.