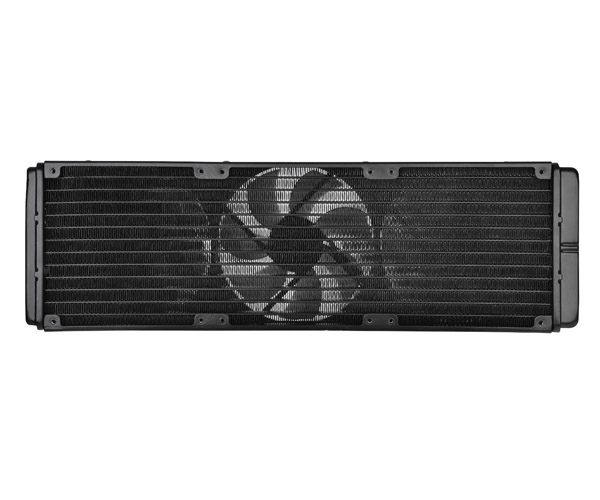 Truth be told, I am a fan of closed-loop liquid cooling systems. While they might be more expensive than air coolers of similar performance, they tend to be quieter, less bulky and use fan mounts already in the case. What Thermaltake is doing with the new Water 3.0 Ultimate seems to be providing the bulkier solution with better cooling for users with larger cases. The Water 3.0 series, from Performer to Extreme, uses the standard sized CLC configurations and the new Ultimate takes on the 3x120mm form factor with relatively little competition.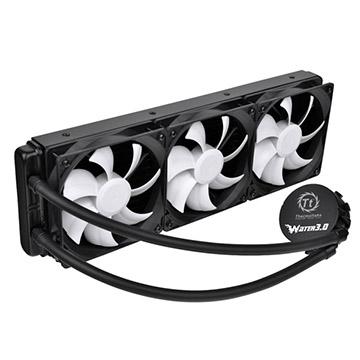 In liquid cooling systems, longer radiators mean a longer retention time for the liquid to cool down. Custom loops, especially those dealing with multiple components (CPU + GPU, or >2 GPU) use either longer radiators, thicker radiators or more radiators to help generate this delta. In some cases, radiators are put between the two hot components to maximize the delta of cooler air coming in. The downside of more radiators is resistive pressure in the system, so it helps to have a pump to compensate. Thermaltake is not quoting the efficiency or flow rate of the pump, but do have it listed at 3600 RPM. Each of the three fans included with the Water 3.0 Ultimate is rated for 99 CFM at 20 dBA, but no static pressure (the key figure in pushing air through a restrictive medium) is quoted.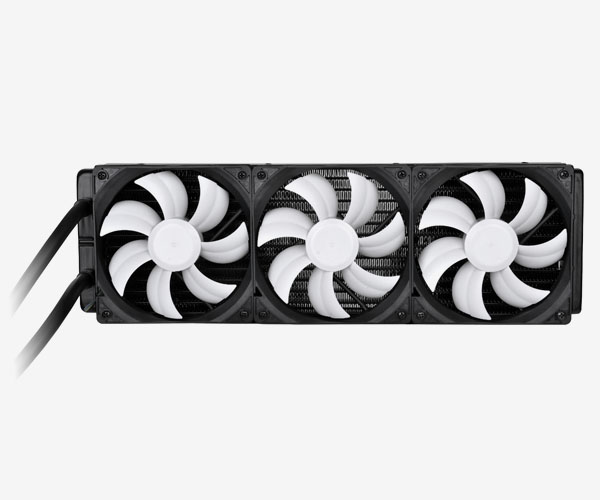 All modern sockets are supported (1150/1155/1156, 1366, 2011-0/2011-3, AM2/AM3/FM1/FM2), and I can imagine that this unit has a price premium over the more common 2x120mm configuration. We have no pricing information as of yet but will update when we do.
Note that Thermaltake is not averse to large water cooling systems: we spotted this 3x180mm radiator for custom loops at Computex this year: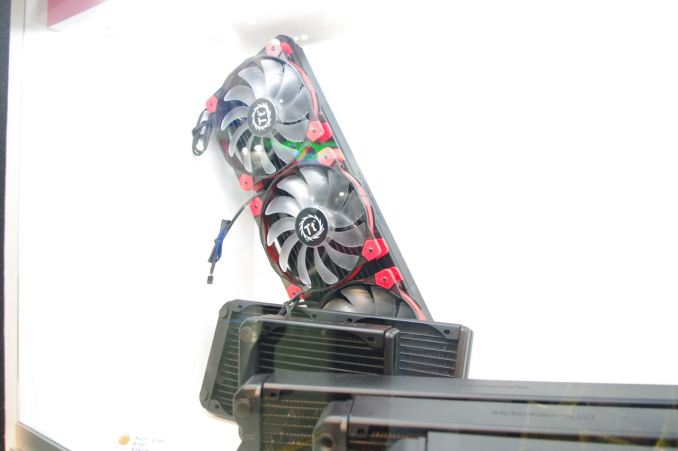 Now, I wonder what a CLC version of that would cost.
Source: Thermaltake