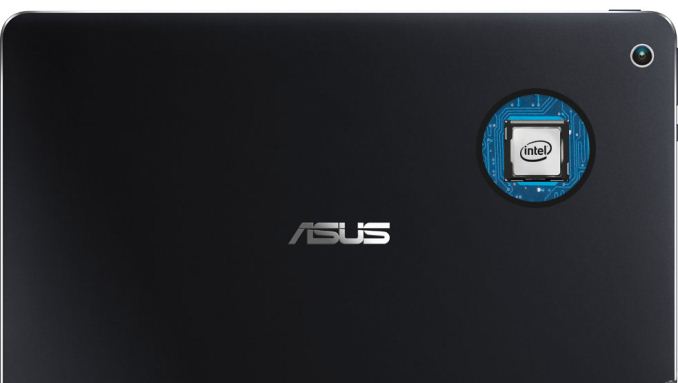 Though the Chi series was first announced at Computex way back in June 2014, it has been a long time getting to market. ASUS is now accepting pre-orders for two models of the Chi. The T100 Chi will be the replacement for the well-received Transformer Book T100, and the T300 Chi is the flagship model. Both will be fanless designs, and include the now traditional Transformer Book keyboard dock.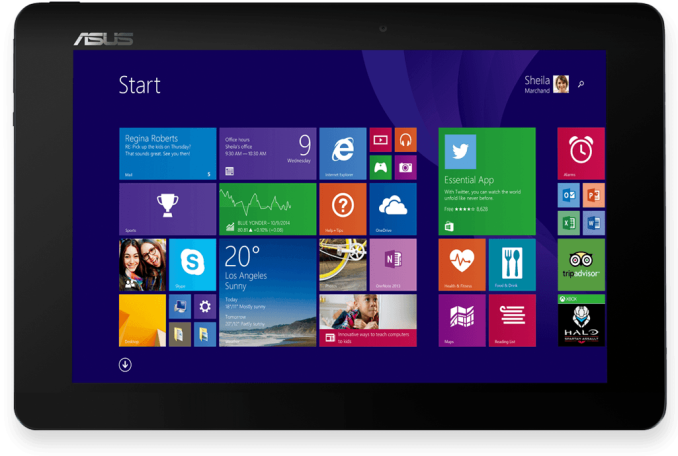 Starting with the T100 Chi, we get a nice update to a good design. The T100 Chi is a tablet convertible , so all of the components are in the 10.1 inch display. Speaking of the display, ASUS has went with a 16:10 ratio, with a 1920x1200 resolution. It is nice to see a few devices bucking the 16:9 trend, especially with tablets. It also features a laminated IPS display, which removes the air gaps between the different display layers. This is not a new feature of course, but one that has normally been reserved for more premium devices. And the premium feel does not end there, with the T100 Chi being made completely out of aluminum. The T100 is powered by the Intel Atom Z3775 quad-core processor, and has 2 GB of memory. Storage is eMMC in 32 and 64 GB tiers. The T100 Chi has a MSRP of $399, which is very much keeping in line with the previous T100, and comes with the keyboard dock.
ASUS Transformer Book Chi Series
T100 Chi
T300 Chi
Processor
Intel Atom Z3775 (quad-core 1.46-2.39GHz, Intel HD GPU)
Intel Core M-5Y10/5Y71 (2C/4T 0.8-2.0 GHz/1.2-2.9GHz, Intel HD 5300 GPU)
Display
10.1" 1920x1200 IPS Multitouch
12.5" 1920x1080/2560x1440 IPS
Memory
2 GB LPDDR3
4/8GB
Storage
32/64GB eMMC plus Micro SDXC
128GB SSD plus Micro SDXC
Networking
802.11n dual-band + BT 4.0
802.11n dual-band + BT 4.0
I/O
Micro USB 3.0, Micro HDMI, Headset
Micro USB 3.0, Micro HDMI, Headset
Battery
31 Wh
31 Wh
Dimensions
10.1 x 6.9 x 0.3" (256.5 x 175.3 x 7.1mm)
12.5 x 7.5 x 0.3" (317.5 x 190.5 x 7.62mm)
Weight
1.3 lbs (590g), 2.4lbs (1.1kg) with keyboard
1.6 lbs (726g), 3.2 lbs (1.45kg) with keyboard
MSRP
$399 32GB $449 64GB
$699 FHD, $899 WQHD
The T300 Chi is 12.5 inch tablet, with the same laminated display as the T100, but we are back to the 16:9 ratio. Two resolutions are offered, with a 1920x1080 model being the mainstream version, or you can opt for a WQHD 2560x1440 version as well. The 1080p model comes with the Intel Core M-5Y10 CPU, 4 GB of memory, and a 128 GB SSD with micro SDXC expansion. The higher resolution T300 Chi will come with the Intel Core M-5Y71, 8 GB of memory, and a 128 GB SSD with micro SDXC expansion. The tablet alone is just 1.6 lbs, and combined with the included keyboard dock, the weight doubles to 3.2 lbs.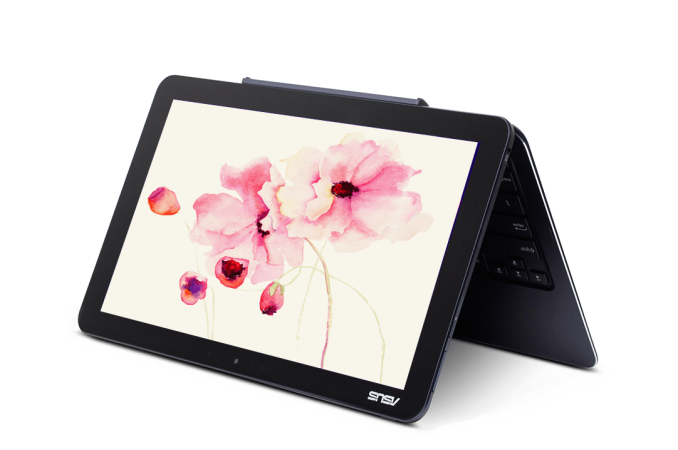 Both models feature support for the ASUS Transformer Book Chi Active Stylus Pen, which has 256 pressure levels supported and could therefore be based on N-Trig technology is a Synaptics unit (Confirmed with ASUS).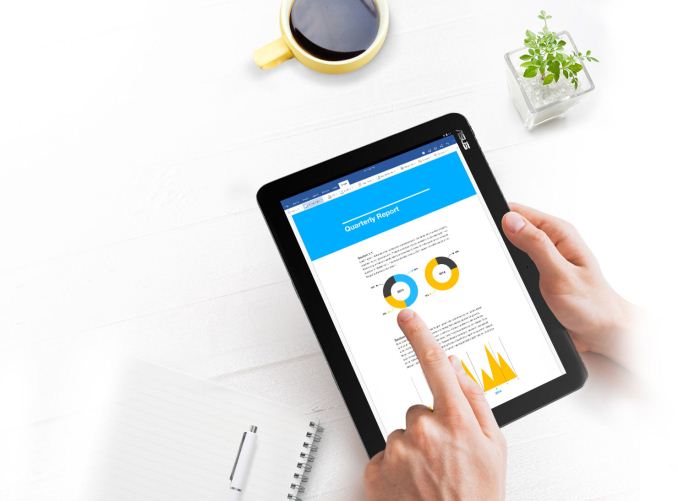 The keyboard docks have always been the key to the Transformer Book series, and the Chi models feature a unique magnetic hinge to perform the connection. The new models also offer support for additional modes beside attached and detached, with flipped and tented now joining the capabilities. While they do not feature the kickstand of the Surface, if you do have somewhere to rest the tablet, the tent mode should offer some nice functionality.
The ASUS Transformer Book Chi T100 and T300 are available for pre-order starting today.
Source: ASUS