The NTV200 package is similar to that of the Roku 2. Since there is no analog video output, we are thankfully not bundled with the component video cables. The contents of the package are as below:
Main Unit
Remote with two CR2032 coin batteries
12W Power Adapter
Installation Guide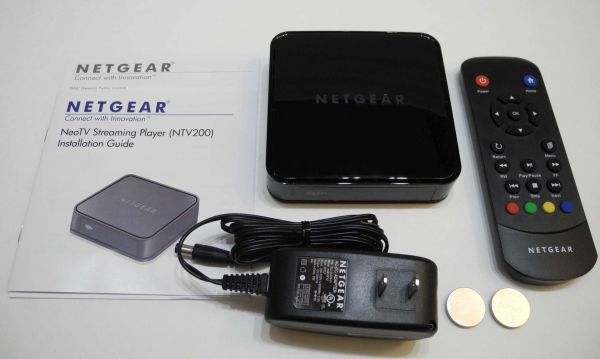 The main unit is fairly nondescript, with a small logo and a power LED (light blue when in operation) making up the front panel. On the rear, we have a 100 Mbps RJ-45 port, a HDMI port, optical SPDIF out and the power adapter slot. A look at the internals reveals a fully passive design (with the main SoC being covered by a thin metallic heat sink). The Wi-Fi antenna is connected to the plastic panel on top.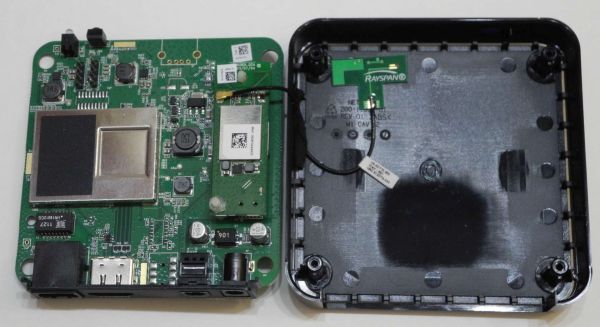 Netgear let us know that the NTV200 is powered by Broadcom's BCM7615. The same SoC is also present inside the RCA Wi-Fi Streaming Player and the LG ST600.

Unlike the Roku 2 box, the NTV200 doesn't require you to create an account or need your credit card information on file. The guided setup process is fairly painless. In addition to making the unit connect to the home network / Internet, it also fixes up the video resolution. An automatic firmware update check completes the setup process.