SQLIO Performance
SQLIO is a tool provided by Microsoft that can determine the I/O capacity of a given disk subsystem. It should simulate somewhat how MS SQL 2000/2005 accesses the disk subsystem. The following tests are all done with RAID 0. We ran tests for as long as 1000 seconds but there was very little difference from our standard 120s testing. Thus, all tests run for 120 seconds.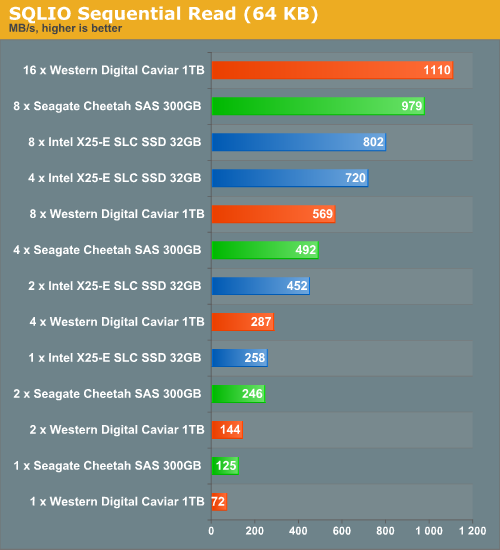 There are no real surprises here: SQLIO confirms our findings with IOMeter.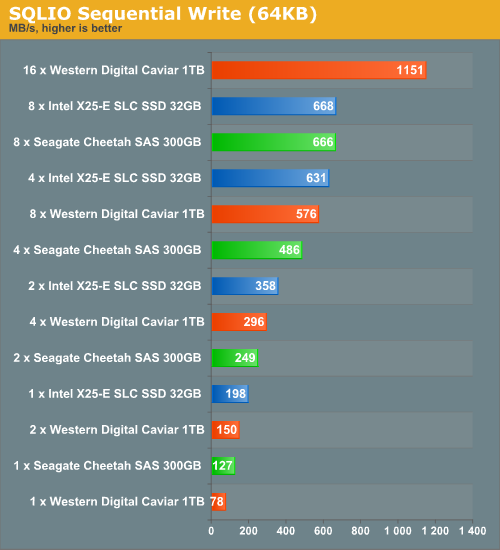 Intel promised a 170 MB/s transfer rate when writing sequentially, and our measurements show that the drive is capable of delivering even more. Again, we see a RAID controller limitation pop up when we use eight drives. Let's look at the random read numbers.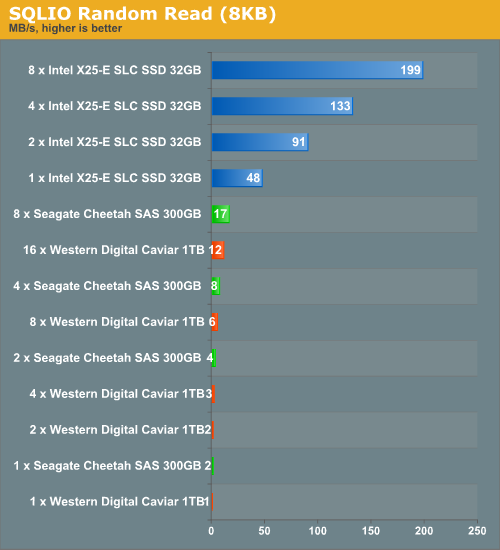 While our IOMeter tests showed that the eight SAS drives could come close to a single SLC SSD drive when performing a mix of random reads and writes, this is no longer the case when we perform only random reads. This is clearly the best-case scenario for the SLC drive and it completely crushes any magnetic disk competition.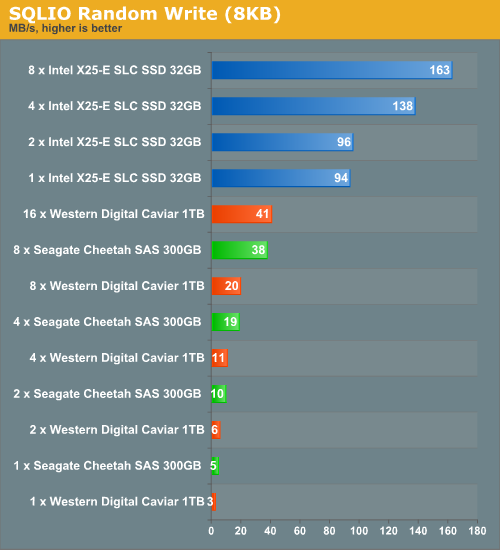 Random writes are slightly slower than random reads. Still, this kind of performance is nothing short of amazing as this used to be a weak point of SSDs.